#1 Braun's dating profile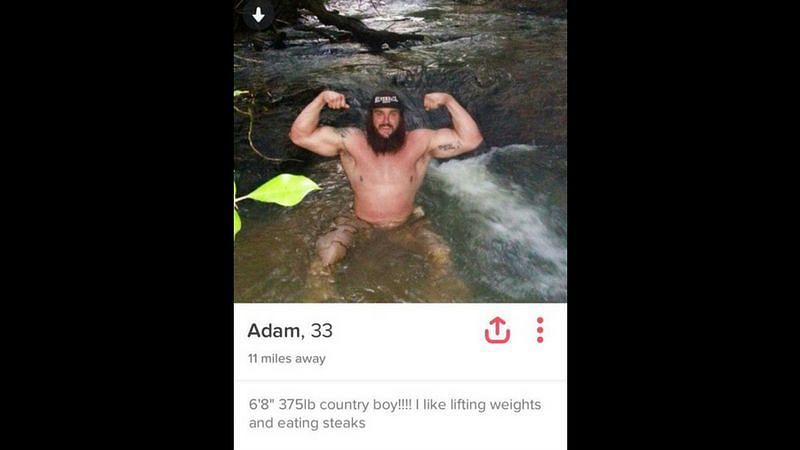 Braun Strowman is a monster among his fellow WWE Superstars and enjoys nothing more than hurting Roman Reigns, Big Show, Kane and any other tough guys who try to stand in his way.
Adam Scherr, however, is a good old country boy who likes to lift weights, eat steaks and show off his guns while he's splashing about in a lake.
Although this has not been confirmed by the man himself, this really does appear to be Braun's Tinder profile. It went viral in January 2017 and was reported to be the real deal by many reputable outlets.
Edited by Nishant Jayaram