10 WWE Superstars with the most PPV matches
19.36K //
Timeless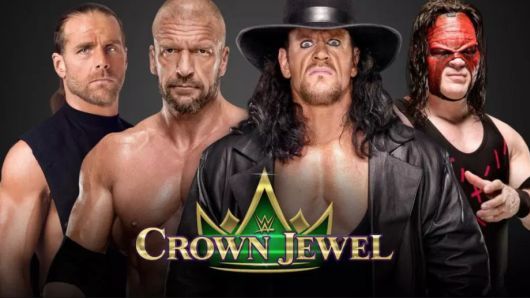 Vince McMahon ventured into closed circuit Pay Per Views after announcing the very first Wrestlemania in 1985. Since then, WWE has produced a grand total of 361 Pay Per View events.
Several Superstars have been a mainstay of such events over different eras. Many have main evented consecutive shows over a few years while some have appeared in just a handful. To put things in perspective, Roman Reigns has had 66 PPV matches over the course of his 6 years on the main roster. That is surprisingly high once you get to see the numbers on the list.
Here I will be taking a look at 10 Superstars who have had the most PPV matches for WWE. Only Main Roster shows have been accounted for and the wrestler in question must have had a match on the show. If he had appeared and not wrestled, it doesn't count. Also, pre-shows don't count.
*A big thanks to The Internet Wrestling Database and Wikipedia for the information*
---
10. The Miz - 103 PPV Matches
Starting off the list is WWE's perennial heel, The Miz. Miz made his WWE PPV debut at Armageddon 2004. He fought fellow Tough Enough participant Daniel Puder (The one that almost broke Kurt Angle's arm live on TV) in a Dixie Dog Fight for the Tough Enough Championship. Puder won the 3-minute match and the inaugural season of Tough Enough in the process. Fun Fact - The Miz was then known as Mike Mizanin, his real name, not as The Miz.
He continued his career as he slowly rose up the card. He won 6 Tag Team Championships, 2 time US Championships, 8 Intercontinental Championships and 1 WWE Championship over the years. He even won the Money in the Bank briefcase once in 2010.
He main evented WrestleMania 27 against John Cena and retained his WWE Championship in the match. This is his biggest achievement to date. His most recent PPV appearance came at Survivor Series 2018 where he was part of the Team Raw vs Team Smackdown Men's Elimination match.