3 things that could go right and wrong in the next episode of SmackDown Live 
3.89K //
29 Aug 2018, 02:26 IST
SmackDown Live had a boost in storytelling post-SummerSlam and as it nears Hell in a Cell, one waits to see where the storyline goes from here.
Follow Sportskeeda for the latest WWE news, rumors and all other wrestling news.
Everyone is talking about how special SummerSlam was and how it has made both the shows fall in the correct order.
I am not too sure about this placebo, but there are a plenty of things that can go wrong. And so many things if done correctly could yield better results.
As I sit here to point these out, I wonder if the creative team isn't thinking about the same thing.
I am listing out my opinions here, about three things that could go right in the upcoming episode of SmackDown Live and three things that could go wrong as we gear for Hell in a Cell.
---
#1 Right: The New Day throwing an open challenge for the Tag-Team Championship
The New Day is probably the most celebrated Tag-Team Division in the history of WWE. The New Day has the fans support and has made the Tag-Team Division worth noticing.
The Usos, The Bar, Luke Gallows and Carl Anderson, The Sanity are all worthy fits for the Tag-Team Championship. The New Day could throw in open challenges to make the division more interesting.
Big E, Xavier Woods and Kofi Kingston are all talented wrestlers and could form their own stable.
A fun-loving, fan's favourite which will enable other wrestlers who are overshadowed due to the presence of other prominent wrestlers, a chance to be a part of something that is already atop the ladder.
---
#2 Wrong: SAnitY continues to be undermined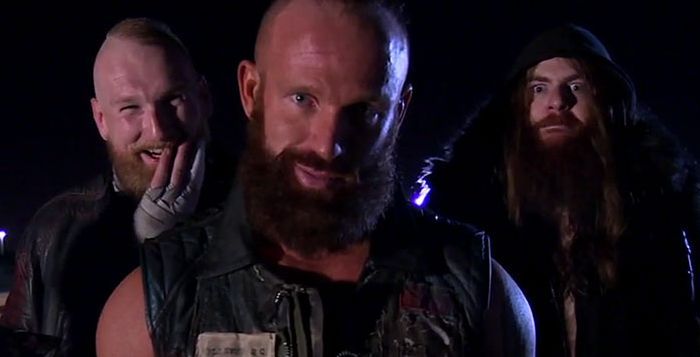 Eric Young, Killian Dain, and Alexander Wolfe are all talented wrestlers who have proved their mettle many times during their time at NXT. SAnitY seems to have lost on so many things after being pushed to the main roster in SmackDown Live.
Even after a promising start against The Usos, SAnitY has been booked really weak in SmackDown and that has been the case with other Tag-Team Divisions that have made their mark to the main roster.
WWE needs to push these stables and make the division more interesting as it already is. The Usos vs New Day will yield great matches but SAnitY vs The New Day will be fresh of a feud.