34 things that should happen at WrestleMania 34 - PART 2
8.91K //
26 Mar 2018, 17:04 IST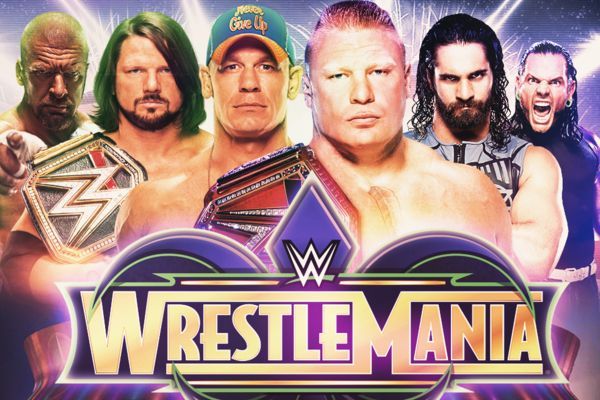 WrestleMania season is a thrilling time of the year for many wrestling aficionados, as the biggest stars in WWE all clash in high profile matches. Previously, in part one of this article, which you can find here, the preshow and first half of the WrestleMania match card was discussed in detail.
In this part of the article, the discussion will centre around the middle portion of the show, a part of the show that determines whether WWE can keep audience's attention or not.
With huge main event talent competing in different areas of the middle portion of the match card, Wrestlemania will actually become a more star-studded show, that is if WWE can utilise their resources right.
---
#11 The United States Title match gets all the big spots 
The United States Title rivalry between Randy Orton, Jinder Mahal and Bobby Roode is one of the least interesting stories going to "the show of shows". And that is due to these wrestlers having lost tons of momentum during their poor runs on Smackdown Live.
Orton is gradually becoming bland, Mahal has not been given the opportunity to evolve his character beyond the foreign heel and Roode's main roster run has been a disappointing step down from his NXT tenure.
Along with a terrible storyline, these wrestlers are known for their slow pace and methodical offence which is great when working with an energetic babyface, but not with each other. Therefore, the only way WWE can save this match from being the least entertaining match of the night is by booking this bout to have some of the biggest spots on the show.
Therefore, moves like Mahal's Khallas through the announce table, Orton's draping DDT to the floor, Roode's spine buster on the ramp and others that WWE can incorporate in this match, can mask this terrible narrative and the potentially monotonous match these competitors might have. As the use of these crowd popping spots will ensure interest is kept during this match's duration and it will raise the standard for this US Title bout.