34 things that should happen at WrestleMania 34 - PART 3 
31.04K //
27 Mar 2018, 03:46 IST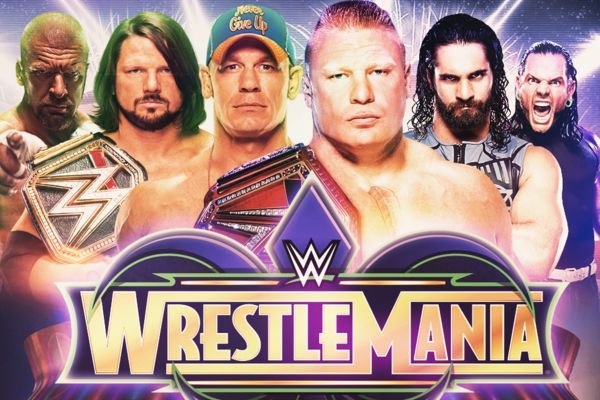 As discussed in part one and part two of this article, WrestleMania is an event that has many different matches that shape the show into an entertaining spectacle. 'The Show of Shows' undercard, gets the crowd warmed up, while the middle portion of the show keeps fans intrigued while the main matches of the PPV truly define the event.
In this part 3 of "Things WWE should do to ensure Wrestlemania is a blistering success", everything from the main Championship matches to career-defining dream matches, and a debut match that determines the success of a former UFC combat athlete on the WWE main roster will all be analyzed and discussed in the way it can benefit WWE going forward.
---
#22 The return of The American Badass 
When John Cena planted clever easter eggs throughout 2017 with regards to a match with The Undertaker, many felt that it was just clever trolling by the 16-time World Champion.
However, ever since Cena's tale of desperation to get to Wrestlemania had kicked off, many knew he would eventually face The Undertaker in a dream match.
Therefore, the WWE Universe's desire of finally seeing these two icons face off against each other was at an all-time high. On an edition of Raw, Cena made his challenge to The Undertaker for a match at WrestleMania.
But this challenge was not like any other, Cena verbally attacked 'The Phenom' like no man has ever dared to do before, dishing out insult after insult, not to the character of The Undertaker but, to the man behind the legend.
Cena challenged The Undertaker's ego, integrity, and honor in a vicious way.
Therefore, ever since Undertaker supposedly retired his deadman gimmick at WrestleMania 33, The Undertaker returning as 'The American Badass' will give him a chance to return WWE and finish his feud with Cena, as he has now stripped away the mystic side of himself and can now fight for his legacy as a man with no gimmick attached.