WWE Royal Rumble 2023 is two weeks away. The wrestling world eagerly anticipates the most exciting Premium Live Event of the year. The Rumble returns to the Alamodome for the third time in its prestigious history.
As of the time of writing, a handful of active talent has officially announced their entry for the 2023 Men's Royal Rumble. Kofi Kingston, Ricochet, Baron Corbin, Austin Theory, Seth Rollins, and Bobby Lashley will compete in the thirty-man melee.
The rumor mill is running wild with a plethora of potential surprise returns that could send the crowd into a frenzy. Fightful may have spoiled some potential entrants with a recent report. Furthermore, for months, The Rock has been heavily rumored for a shocking comeback at WWE Royal Rumble 2023 and set up a massive showdown against Roman Reigns.
However, several active superstars are unfortunately on the shelf with injuries. Thus, their recovery timeline and some creative plans may interfere with a potential comeback at WWE Royal Rumble 2023. On that note, let's look at the four injured stars who could miss the Men's Rumble.
---
#4 Cody Rhodes might not participate in the 2023 Men's Royal Rumble
One of the front-runners to win the Men's Royal Rumble is Cody Rhodes, who went down with a serious pectoral muscle injury in June. A popular belief among fans is that Rhodes is WWE's backup plan for The Tribal Chief at Mania in case The Rock isn't available for The Show of Shows.
However, the official poster of WWE Royal Rumble 2023 featured The American Dream, diminishing the rumors of him making a grand surprise comeback in the Alamodome. Furthermore, over the last couple of weeks, the company has aired video packages detailing Rhodes' recovery and hyping his eventual comeback.
This is consistent with Dave Meltzer's claim that a surprise Cody Rhodes return in the Men's Royal Rumble match will "absolutely not happen."
"So I had always figured that Cody Rhodes return would be a surprise at the Royal Rumble, but it is absolutely not going to be. They're going to they're doing a multipart series, building up his return. So there you go. He's evidently slotted in a high place at Wrestlemania."
The American Nightmare's surprise return would've sent Alamodome into a frenzy, but it seems like that's going to happen. However, Cody Rhodes will likely have a big-time match-up at WrestleMania Hollywood.
---
#3 Tomasso Ciampa's hip injury will cause him to miss WWE Royal Rumble 2023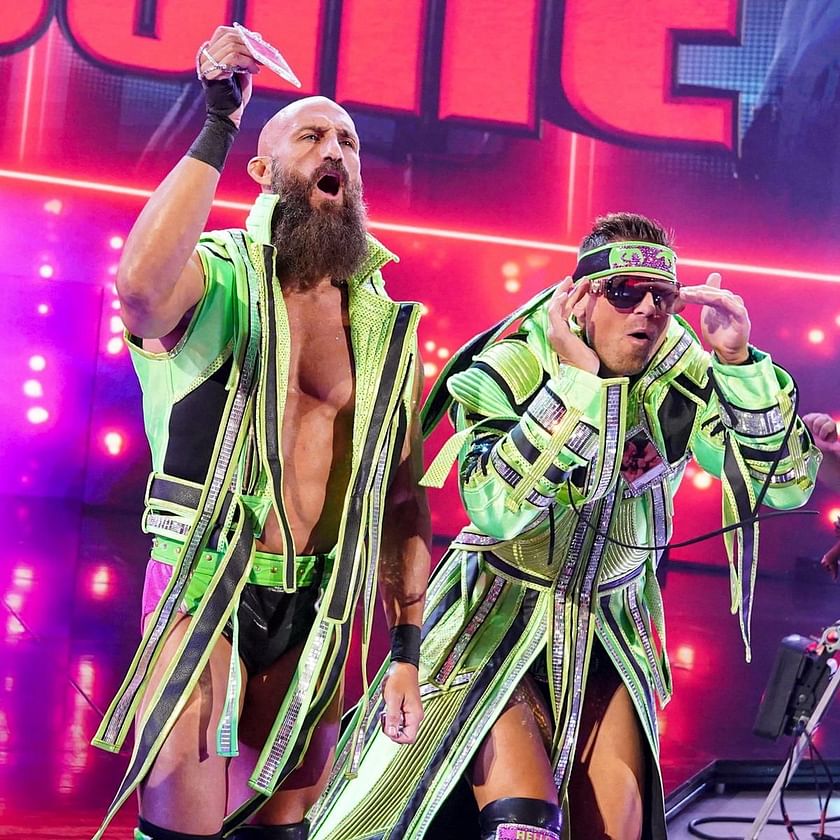 Tomasso Ciampa's injury woes continued in 2022 as The Blackheart underwent hip surgery in October. Ciampa was involved in an intriguing program as The Miz's ally against Dexter Lumis and Johnny Gargano's devious antics. The former NXT Champion was sidelined in mid-September and removed from television.
The exact timeline of his recovery is unknown, as he is expected to return "some time" in 2023. However, Ciampa's name hasn't made any rounds in the rumor mill and the RAW Superstar seems to have faded out of the spotlight. Given his age and a long list of injuries, he isn't expected to return any time soon, especially not in time for WWE Royal Rumble 2023.
The Blackheart has been on the active roster for more than seven years, but he has never entered the Royal Rumble match. That streak is set to continue this year due to an ill-timed injury that has put him on the shelf for an extended period.
---
#2 Former WWE Champion Big E will not wrestle at WWE Royal Rumble 2023
In March 2022, Big E suffered a career-threatening neck injury when he landed awkwardly on his head off a botched Overhead Belly-to-Belly Suplex. Thankfully, E didn't need surgery for his fractured cervical vertebrae - C1 and C6. However, the future was uncertain for him as the former WWE Champion was unsure if he'd every compete again.
Fortunately, The Powerhouse of Positivity is well on his way on the road to recovery. For those who've been through neck injuries, like Edge and Steve Austin, know that it's a very delicate and serious issue. E is scheduled for scans in March, which will mark a full year since that awful injury that could've paralyzed him. He said:
"So I have to get some more scans at the one-year mark in March and then we'll see how everything's looking. But we'll see from there."
His fans will have to wait for his monumental and emotional comeback, which may not happen soon. As such, the former WWE Champion will have to sit out of the Men's Royal Rumble.
---
#1 AJ Styles will have to miss WWE Royal Rumble 2023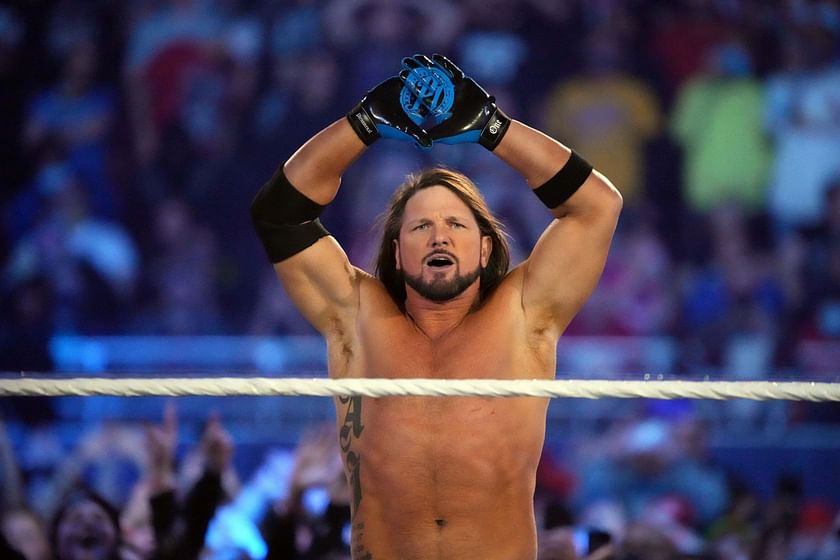 2022 ended on a sour note for AJ Styles as he suffered a broken ankle during a live event. The Phenomenal One was very optimistic as he didn't need surgery to repair his ankle but added that he would be out of action for the longest time in his illustrious career.
The former WWE Champion is one of the most consistent and reliable top performers on the main roster. If he wasn't injured, he definitely would've participated in the Men's Royal Rumble match, where he made his "phenomenal" debut in 2016.
His status for WrestleMania also remains unclear, but the timeline for his recovery means that AJ Styles will have to miss WWE Royal Rumble 2023. The Phenomenal One has been sorely missed, but his return is nowhere near in sight.
A top WWE star just admitted that she was a victim of cyber bullying. More details right here.
Edited by Gurjyot Singh Dadial