5 facts about Lars Sullivan you must know before his Main Roster Debut
Timeless
Lars Sullivan is one of the most hyped men in the WWE today and he will be making his main roster debut soon, as was advertised during the Survivor Series kickoff show on November 18.
Follow Sportskeeda for the latest WWE news, rumors and all other wrestling news.
Vignettes aired for Sullivan's main roster debut which will mark one of the biggest men coming in from NXT to the main roster this year.
Lars Sullivan was born on July 6, 1988, as Dylan Miley in Westminster, Colorado. He stands 1'9 m tall and weighs 330 pounds. 
Sullivan started his career in October 2014 with the WWE Performance Center, however his first main event against NXT champion Aleister Black took place in June 2018, almost four years later.
He officially joined NXT on April 12, 2017, and won his first match against Marcus Louis in just over four minutes. Fans attended the event claimed that he dominated Louis throughout the contest.
David Meltzer wrote about his in-ring debut in the following words, "When he came out, in a sea of assembly line wrestlers on the NXT roster that worked at Axxess that most fans didn't know, everyone stopped when he came out and paid attention even though he did little in the ring."
Since we will be seeing more of Lars on television and the WWE Network in the weeks to come, here are five interesting facts about him you must know before you see him make his Raw debut.
---
#5 Bobby Lashley recommended Lars Sullivan to WWE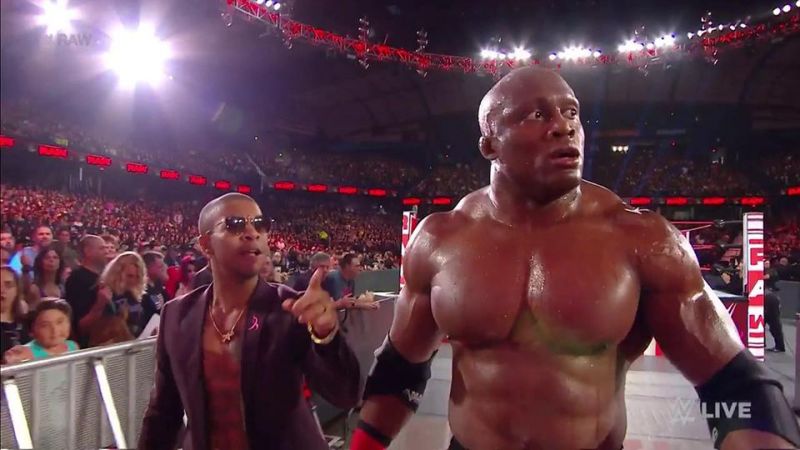 He never had to work for the Indies because Sullivan has patronage from the Rocky Mountains hence his only home in professional wrestling has been the WWE Performance Center.
He grew up in Colorado and went to a wrestling school located in Denver. Sullivan was discovered by Lashley when he did his base training with him and impressed him with his raw talent, so much so that Lashley called the WWE and pushed them to hire him and train him as a Superstar.
Even though Lashley stayed away from the WWE for quite some time and only returned to the company earlier this year, he saw Lars as a true superstar and wanted him to excel with the company.
Even though Lashley is struggling to find his footing on the flagship brand at the moment, Lars will soon be joining him on the main roster and we could see the two either team up or go head to head at some point in the future.