Pete Dunne, born Peter Thomas England, came into this world on November 9, 1993. As an Englishmen, Dunne was always fascinated with the world of combat sports and decided to enter the world of wrestling at a young age.
Currently signed to WWE, he is a one-time and the longest-reigning WWE United Kingdom Champion for the NXT UK brand. Dunne's extremely physical and hardcore style of wrestling and persona has earned him the nickname of the "Bruiserweight" in the world of wrestling.
With a never-say-die attitude, Dunne has managed to achieve far more than over can imagine in an illustrious career at such a young age.
He has not only gained praise from the WWE Universe and wrestling fans around the world though since legends such as Triple H, Shawn Michaels, Stone Cold Steve Autin, and Jim Ross have nothing but good words for the man.
There is little doubt that Dunne is the future of WWE and the wrestling world, and therefore we have made a list of 5 little known facts about the superstar.
---
#5 He started wrestling at a very young age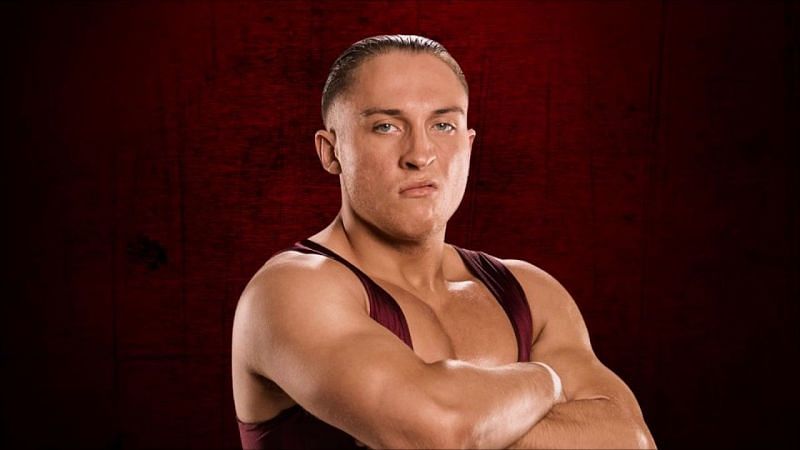 Born in 1993, Dunne was only 12 when he began training in 2005 under the tutelage of Steve "Psycho" Edwards at Phoenix Wrestling in Coventry, which was an hour's drive from his home city. While many wrestlers did begin their careers very early, starting out at the age of 12 was something that has taken Dunne where he is today.
Dunne's first appearance as a wrestler was at the 2007 Holbrooks Festival in Coventry, where he first met and wrestled Mark Andrews.
Dunne competed as the masked Tiger Kid until January 2010, when he began performing as Pete Dunne after losing a hair vs mask match to Helix at Riot Act Wrestling in Kent.
When opportunities in England began to seem limited for the budding superstar, he decided to go international in 2011, competing for LDN Wrestling, traveling to Ireland for Dublin Championship Wrestling, Wales for Celtic Wrestling, Welsh Wrestling, and Royal Imperial Wrestling. and Scotland for PBW.
Dunne now has over a decade of wrestling experience under his belt and he's still extremely young which only means that he's going to get better and better in the years to come.
#4 He's a vegan
While traveling as much as wrestlers do, it is almost impossible to maintain a vegan diet. However, many top wrestlers such as Daniel Bryan has actively moved to a vegan diet, even though sustaining it becomes a mammoth task.
While it was difficult for wrestlers to maintain a vegan lifestyle in the past, the fact that they now perform for the largest wrestling promotion in the world with a catering that provides a wide variety of meals.
Pete Dunne has been vegan for years, and has turned many of his friends such as Tyler Bate and Travis Banks onto the diet. Coming up with fresh recipe ideas is something the guy is incredibly passionate about, something revealed by a quick look at his social media pages.
Dunne has defied the norms and shown that meat isn't really required to maintain a wrestler's physique and strength.
He has said that he loves animals and turned to veganism after watching the documentary Cowspiracy.
#3 He trained the inaugural NXT United Kingdom Champion
When Pete Dunne came into NXT UK, his eyes were set on the United Kingdom Championship. The title was unveiled on December 15, 2016, and an inaugural WWE United Kingdom Championship Tournament took place soon after.
While Dunne made it to the finals, he lost it to the man who he helped train and become a professional wrestler: Tyler Bate. The pupil overtook the teacher to win the UK Championship on January 15, 2017.
Even though Bate is four years younger than Dunne, he was willing to learn from the superstar while both were extremely young. Dunne helped Bate gain a foothold on the UK independent scene.
This made Bate's victory over Dunne for the title even more bittersweet, as WWE went with the student rather than the teacher to create history. However, history was written once again when Dunne won the championship and became the longest reigning champion of the modern era.
What's more is that Dunne also converted Bate to a vegan diet, which has helped the superstar get through better in the world of wrestling.
#2 His dream is to wrestle his best friend at WrestleMania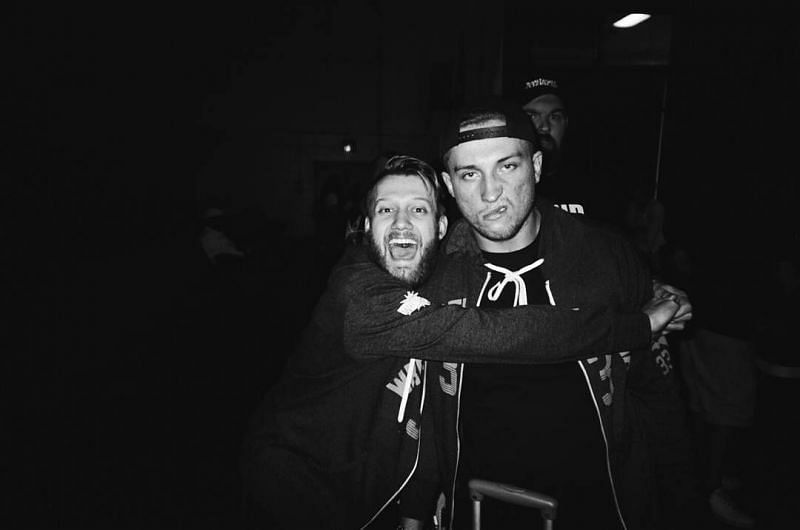 While the student-teacher story between Bate and Dunne sounds really emotional, there's another story waiting to be told in the WWE.
While Dunne helped train Bate, it is Mark Andrews who is Dunne's childhood friend. The two men trained together from a young age, but unlike most friends, they've been able to live out the dream of wrestling on WWE television.
The former United Kingdom Champion has revealed that he had never attended WrestleMania before he signed onto the company. This gave him a taste of what the event is all about, and now he has a dream of wrestling his best friend Mark Andrews on the WrestleMania pay-per-view down the years.
It's interesting that Dunne values his friendships more and has named a fellow wrestler with whom he's grown up with rather than a legend as most other wrestlers do.
Dunne and Andrews are also the co-founders of "Defend Indy Wrestling", a clothing brand for independent wrestling fans, along with fellow Welsh wrestler Eddie Dennis. The brand produces t-shirts, hoodies and other accessories.
#1 He's won over 20 Championships before hitting 25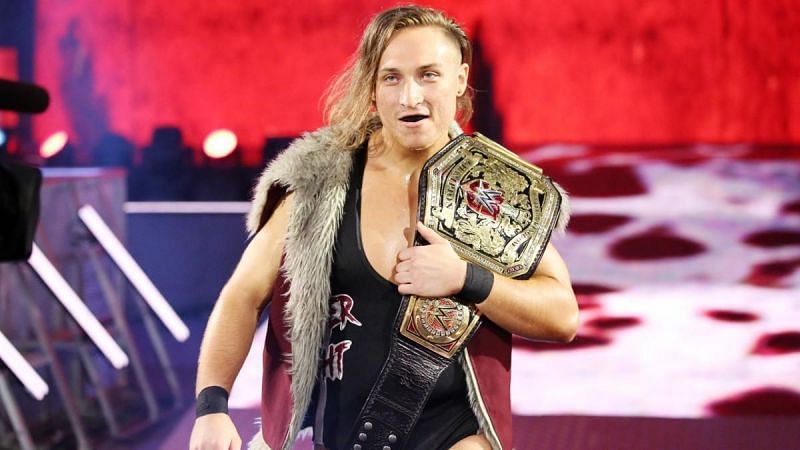 Making it big in one wrestling promotion makes you a superstar, but making it big in several wrestling promotions makes you a megastar!
While Dunne is only 25 years old, he has been wrestling for well over a decade now and traveled all over the world to showcase his talent.
This landed him on many small and big wrestling promotions before he made it to the largest promotion in the world. Not only has he competed on several promotions, but he has also won several championships in each and every promotion he has competed in, clearly showing how big an asset he is to the wrestling industry.
He's a one-time 4FW Junior Heavyweight Champion, six-time Attack! 24/7 Champion, Destiny World Wrestling Champion, Fight Club:Pro Champion, Pro Wrestling Kingdom Champion, Progress World Champion, and wXw Shotgun Champion, and has won many other single's and tag team championships.
This has allowed him to win over 20 championships under the age of 25, which is a remarkable feat for any superstar.