5 Matches that define Hell in a Cell's Legacy 
971 //
06 Sep 2018, 14:24 IST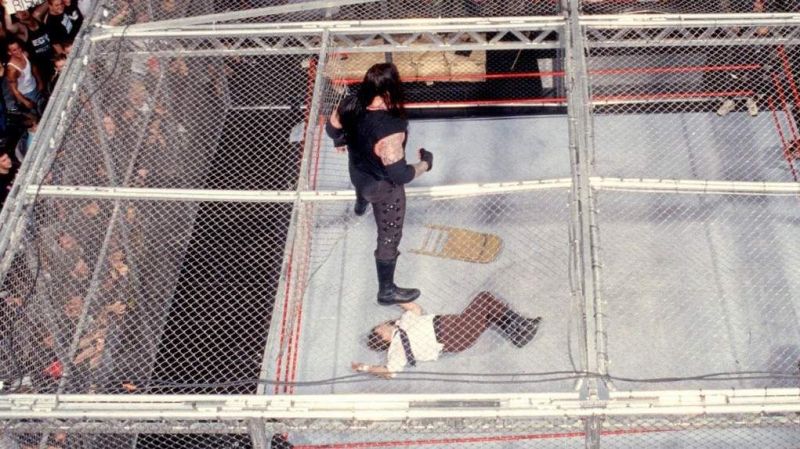 There is no doubt that Hell In A Cell is easily one of the most recognizable stipulations in WWE. Having been in the WWE scene for more than two decades, the match has simultaneously destroyed and created many WWE careers. Along with the Elimination Chamber and TLC Match, it is the most violent and brutal match that the WWE has to offer to the fans.
However, just like any other stipulation, Hell In A Cell has seen many ups and downs during its 21 year existence. While some of the matches inside the Cell are counted among the very best in pro wrestling history, the response to a few others is exactly the opposite. Among the 38 Cell matches that have taken place so far, there are a few matches that helped improve the legacy of The Demonic Structure. Here are the 5 matches that define Hell in a Cell's legacy.
---
#5 The New Day(c) vs The Usos - Smackdown Tag Team Championship (Hell in a Cell 2017)
Before the 2017 edition of Hell in a Cell pay per view, 36 matches had taken place inside The Devil's Playground in the 20 years since its inception. However, for the majority of those matches, the stipulation was either used to end a highly personal rivalry or had a World Championship involved. Rarely, and by rarely I mean only 3 times, was the stipulation used to feature tag teams inside the Hell in a Cell, all of which involved full-time single superstars.
It all, however, changed in 2017. The rivalry between The Usos and The New Day was the only shining light during that abysmal summer of 2017 for WWE's Blue Brand, and the two teams traded Tag Titles with each other and constantly wrestled outstanding matches for almost four months. This match, the first Hell in a Cell match to feature a Tag Team Title defense and two proper tag teams, was the summit of that stunning rivalry.
Not only did this match bring the best out of the two crown jewels of WWE's Tag Team Division, it was the perfect example of what the Tag Team Division is capable of doing, inside the Cell, if they are given an opportunity.
The two teams wrestled a barn-burner of a match that was super violent and was easily the best match of the night, something that could be seen as an example in the future years. While it was The Usos who emerged with the titles, in the end, the real winner was the entire WWE Tag Team Division.