5 Matches WWE should book if Vince McMahon started promoting MMA
4.21K //
29 Aug 2018, 20:21 IST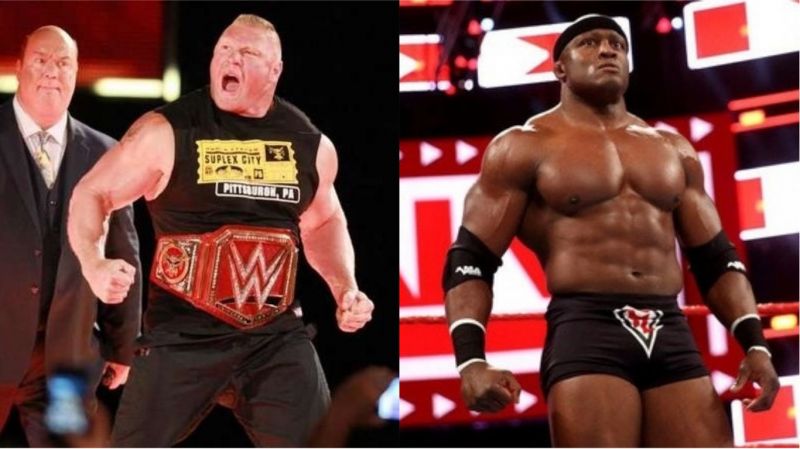 Before I begin, I wanted to explain that these matches are based on a fantasy scenario where WWE opens up their own MMA promotion, which frankly, I'm surprised they haven't already done.
Under the aforementioned scenario, they might be able to keep someone like Brock Lesnar under WWE contract where he can both wrestle and fight for the company. Also with this idea, they can put themselves back on pay-per-view, as they could treat it as a completely separate entity from what would be considered as their main programming.
Follow Sportskeeda for the latest WWE news, rumors and all other wrestling news.
Of course, all of the world's top MMA talent will eventually want to go to the UFC at some point, so in this scenario, WWE's MMA promotion won't be looking to find the hot young fighters on the rise, but instead, they'll just look to put on a few "freakshow" fights with big names once or twice per year.
As of right now, WWE has a few people under contract who have amateur wrestling backgrounds, which has long been thought of as the best base for an MMA fighter. They could also bring back names from the past like Ken Shamrock, who's 54 years old, to fight another MMA legend who is around the same age.
So, with all that said, let's begin!
---
#5 Daniel Bryan vs. Mike Jackson
Just in case you don't already know, Mike Jackson is the fighter who defeated CM Punk via unanimous decision back at UFC 225. He's had a few amateur boxing and kickboxing bouts, and he has a 1-1 record in MMA, with his only win coming over the previously mentioned CM Punk.
Following the fight, Daniel Bryan, who does MMA-style training whenever he can, sent out a tweet saying that he thinks he could beat Mike Jackson, but as we all know, that fight won't happen in the UFC, and it won't happen at all unless WWE decided to start promoting MMA.
You could argue that someone with the concussion history of Daniel Bryan shouldn't do an MMA fight, but if WWE ever got into the MMA business, I would assume that the ex-WWE World Heavyweight Champion would want to have at least one fight.