5 wrestlers The Undertaker has faced outside WWE 
22.87K //
Timeless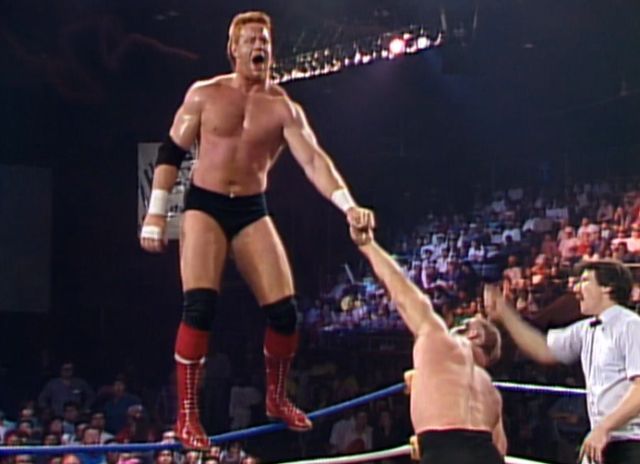 When the inevitable happens, and The Undertaker does retire (if he hasn't already), we're certain that many in the WWE Universe will dub him as the greatest ever. After all, he has always been at the top of the card, in the biggest wrestling promotion in the world, since his debut.
In a career that has spanned generations, The Undertaker has faced many opponents in WWE. But what is not well-known to some, is the fact that long before he was in WWE, The Undertaker did face a variety of opponents. This article is a nostalgic look back at some of those matches.
Through this article, we wish to give old fans a walk down memory lane. As for new fans, we hope to provide a background about one of the greatest wrestlers in professional wrestling history.
Without further ado, here are five men that The Undertaker faced long before he was ever in WWE.
---
#5 Lex Luger
Long before Paul Heyman became the man who orchestrated the end of 'The Streak', he was the manager for The Undertaker in WCW. Yes, believe it or not, The Undertaker was originally a 'Paul Heyman guy'.
Why this match is interesting is because The Undertaker, then 'Mean Mark Callous' takes on Lex Luger, who'd become a prominent name in his own right in WWE history. It is also interesting because Jim Ross, who'd become the voice of the Monday Night Wars is on commentary.
However, what makes this match truly special is the fact that Mean Mark wrestled this match with a disclocated hip. He did so because Vince McMahon was watching this match, and The Undertaker truly wanted to create a great impression upon his future boss.
Subsequently, Mean Mark would meet with Vince McMahon, and the rest, as they say, is history.