5 Reasons why the Bludgeon Brothers may not be a good idea 
59.52K //
13 Oct 2017, 12:38 IST
If you read our 'Best and Worst' analysis after every episode of SmackDown Live, you will be aware that we've been clamoring for Luke Harper and Erick Rowan to be brought back on television. For two men as talented as them to have been kept off TV has been rather criminal.
This week on SmackDown Live, they debuted their new avatars. They will be known as the Bludgeon Brothers. As happy as we are to see them return, we have some reservations for the future, with this particular gimmick.
Make no mistake about it. We are thrilled to see the two men return to television. However, we wonder about the longevity of this gimmick in this day and age. We shall outline our reservations in this particular feature.
Without further ado, here is a comprehensive analysis of why we are not to keen on the Bludgeon Brothers.
#5 Far too dated for 2017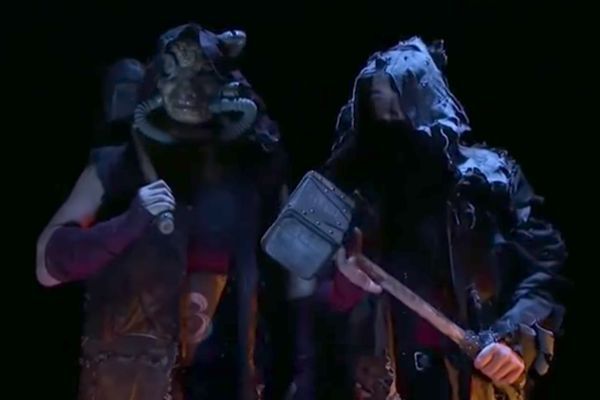 Those who were around for the Monday Night Wars and the Attitude Era will remember just how cool sports entertainment as, at the time. People tuned in to watch RAW or Nitro because it was relevant and the in-thing, much like 'Game of Thrones' or 'Better Call Saul' is, these days.
One conscious decision that was taken by WWE at the time was to move away from the cartoony elements of the past, and to make the product edgy and realistic. The Bludgeon Brothers are a throwback to the days of Warlord and Barbarian.
In today's landscape, people connect with The Usos or Finn Balor, because there's something inherently cool about all these men and their gimmicks. It's cool to make the hand gesture and go 'too sweet', or talk as only The Usos can. The same holds true for Aleister Black in NXT.
Unfortunately, unless WWE scripts compelling programs and promos for them, the Bludgeon Brothers will just remain savage brutes down the card. Which is unfortunate for someone like Luke Harper, who is actually a brilliant in-ring worker. The gimmick may limit what he can do inside the ring.