#1) The Undertaker - 14 appearances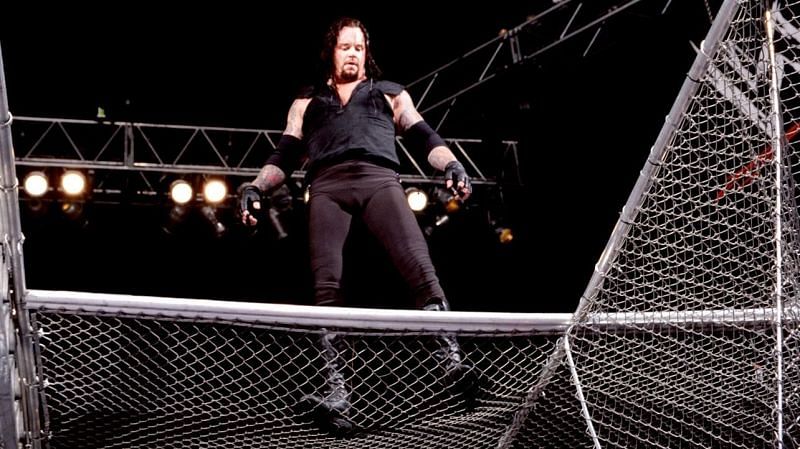 It is fitting that the man who competed in the very first Hell in a Cell match and provided so many memorable moments inside the iconic structure is one to have made the most appearances inside the Cell.
The Undertaker has done battle a whopping fourteen times inside Hell in a Cell over the years and it's easy to see why it's considered his trademark match. He consistently puts on great matches inside Satan's Structure.
The Phenom ended things with a superb record of 8-6 and it's highly unlikely anyone will be coming close to him in terms of Hell in a Cell success.
A former WWE writer thinks Bronson Reed's push could be in jeopardy here.