5 things WWE should do in 2019 to increase viewership
2018 has been a very mixed year for WWE to say the least.
Whilst the past 12 months have been some of the company's most profitable, thanks in part to the Saudi Arabia and FOX deals, the WWE's core demographic of fans have seemingly grown listless of the current product, with an episode of RAW being the least viewed in company history, only to be beaten by another RAW later in the year.
But it's not just the red brand which is suffering, as this week's SmackDown Live hit a record low viewership for 2018.
In 2019 therefore, the company will obviously hope to turn these numbers around and return the two major main roster shows to their former glory.
Here are just five things the WWE should do in 2019, to get people back into watching RAW, SmackDown Live and WWE Pay Per Views.
---
#5 Bring in new commentators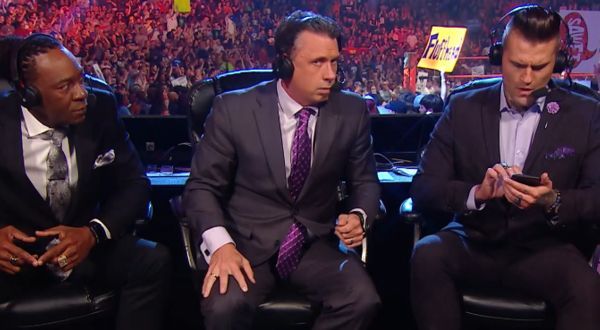 When you turn into RAW or SmackDown Live, the first thing you hear, after the roar of the crowd will be the commentators, welcoming you to another episode of the show.
Whilst the commentary team plays a vital role, helping to dictate matches for the fans, and also tell stories during the bouts, a change of pace could be just what the show's need.
Possibly the most controversial commentator out of those serving is Corey Graves, who despite his incredible knowledge of the industry, is constantly chastising his fellow commentators over the smallest error.
This has led to the commentators biting back at the former NXT Tag Team Champion, and whilst Graves may see himself as playing a heel, his constant bickering on both shows does not make for very pleasant listening.