5 times wrestlers came back from the dead in WWE storylines
32.01K //
Timeless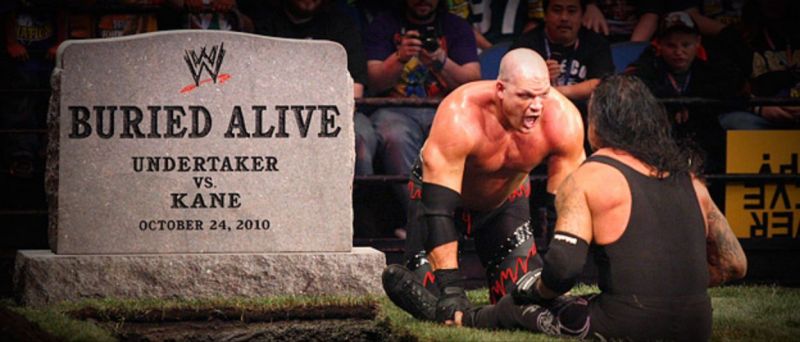 Professional wrestling is a strange business. As a scripted show, you obviously have some leeway in terms of pushing the realms of believability but the WWE tends to take things to a whole new level. The best example of this came just recently at WWE TLC 2017 when Braun Strowman was thrown into a garbage truck and then compressed - presumably to his death.
But, of course, this is only until he makes his shocking return from beyond the grave. And, this isn't even the first time that a wrestler has passed through Hades' gate only to return as good as new a few week's later.
So, without any further ado, here is our list of 5 times wrestlers came back from the dead in WWE storylines:
---
#5) Kane
The ever-lovable Kane - who was incidentally responsible for tossing Braun Strowman to his garbage-filled demise - has had his own instances of meeting up with Death. After all, he was supposedly killed in a fire as a child before he made his return to the world of the living for his WWE debut all those years ago.
He has also been buried alive, kicked into a dumpster of fire, and various other deathly shenanigans, all of which he has returned from with little damage.