5 Wrestlers who could be part of "ALL-IN" 
3.82K //
07 Feb 2018, 17:49 IST
Last month, Cody Rhodes and The Young Bucks took the world by storm by officially announcing their self-founded independent wrestling event named "All-In" being held September 1st. When long-time wrestling journalist Dave Meltzer was asked if ROH could sell out a 10 k arena, he replied: " Not anytime soon". This prompted 'The American Nightmare' to reply with the following "I already gave [Ring Of Honor] their biggest [PPV] butyrate…put The Bucks & I on the card & 3 months to promote."
Which brings us to where we are right now, With the multiple members of the Bullet Club, Stephen Amell and Tessa Blanchard announced. Let's get into who I think would be great additions to the event on September 1st.
---
#5.) Kota Ibushi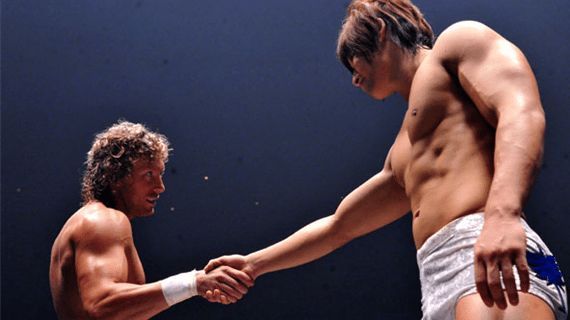 in July of 2008, a Young Kenny Omega started his first Japanese tour with a promotion called DDT pro-wrestling. There he quickly became friends with a Japanese wrestler named Kota Ibushi. While the team disbanded and went their separate ways, due to Kenny Omega wanting to stay in the junior heavyweight division and Kota Ibushi wanting to move onto the heavyweight division. Although the team didn't end on bad terms, with Kenny Omega joining the Bullet club it wasn't believed that the Golden Lovers would team up again.
Fast forward to 2018, Cody Rhodes is feuding with Kota Ibushi while there is dissection within the club. While it has been announced that Kenny Omega will face Cody at SuperCard of Honor during Wrestlemania Weekend, having a Golden Lovers reunion at the "All-in" event would be a fantastic addition to the card and a great step forward in the dissection of the Bullet Club Story.