Wrestling is one of the most innovative and difficult sport. Agility, flexibility, strength and technique needs to hand in hand while a wrestler is wrestling. It has evolved beautifully along the time, and it has become one of the most watched sports in the world today.
There are several styles of wrestling, and one of the most famous styles is High-flying wrestling. High flying wrestling needs speed and flexibility. Many high-flying wrestlers are very prominent in the wrestling scene today like Rey Mysterio, Rob Van Dam, Jeff Hardy to name a few.
Follow Sportskeeda for the latest WWE news, rumors and all other wrestling news.
Shooting Star Press is a complicated move invented by Justin Thunder Liger. In this move, the wrestler jumps forward from an elevated position and presses his knees to his chest, executing a backflip and lands on the opponent as if performing a body press. As this move is considered dangerous, it has been banned several times because it can be botched easily and it can cause injury to both the competitors.
Here is a list of wrestlers who have proved their mastery in this move and have performed it tremendously.
---
#5 Mark Andrews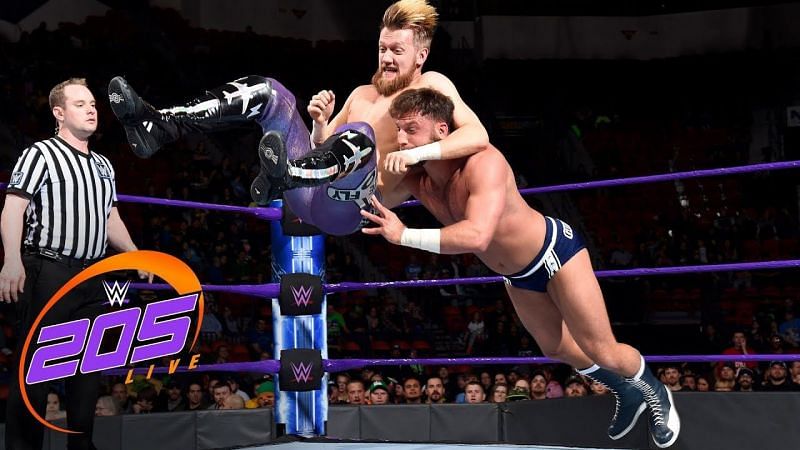 Perhaps the youngest one to make it to this list, Andrews is an amazing wrestler who has achieved a lot at a very young age. He is one of the most prominent high-flyers of the 205 Live division. With moves like moonsault and shooting star press in his arsenal, this talented wrestler made it to the semi-finale of the WWE UK Championship tournament in 2017.
Andrews has also competed in NXT, TNA and the independent circuit. His high flying moves have awed many previously, and soon, he might climb the ladder of success in WWE.
Here is a clip of his Shootingstar Press.
#4 Billy Kidman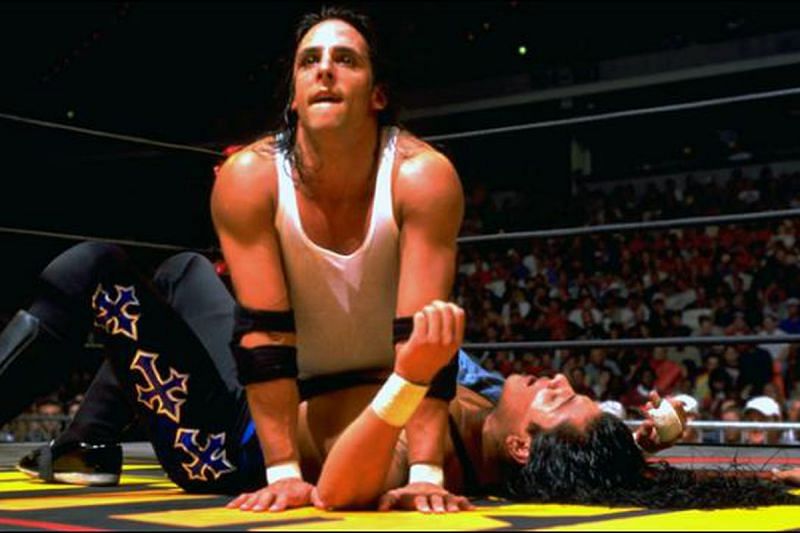 Billy Kidman has been a veteran in the world of wrestling. He has wrestled in WCW and WWE/F through the attitude era and the new PG era. He is one of the most talented cruiserweights, and he is very underrated. Trained by Afa Anoa'i, Kidman has won the WWE Cruiserweight Championship four times and has won the tag team championship once alongside Paul London, another famous high-flyer of his time.
After retiring from the ring in 2004, Kidman became a Producer for WWE and is seated behind the video wall of WWE's entrance stage at Raw, SmackDown and all pay-per-views on WWE Network.
Here is a video exhibiting his famous Shootingstar Press:
#3 John Morrison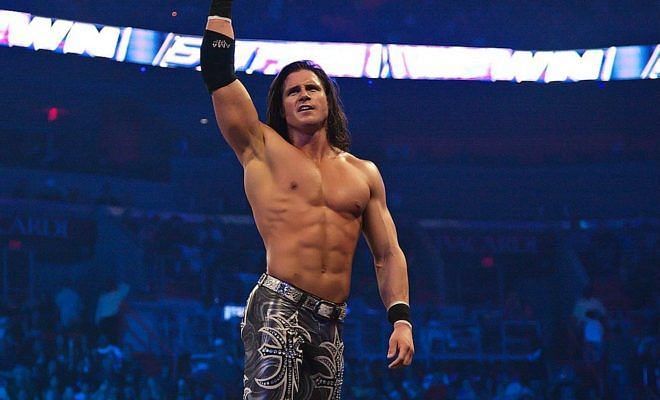 John Morrison, famously known as Johnny Nitro is another high-flying wrestler who was very famous during the brink of the PG Era in WWE. He has wrestled in WWE, Independent circuit, Lucha Underground and TNA where he is known as Johnny Impact.
Popularly described as the lightning-fast offence and high-risk aerial expertise, he has a background in martial arts and gymnastics. He won the tag-team of the year award with The Miz. He has also won the Intercontinental Championship thrice, WWE tag team championship thrice with Joey Mercury and once with The Miz.
On Stone Cold Podcast, he revealed that he wanted more control over his time and that's why he left WWE. Currently, he is wrestling in Impact Wrestling.
He is known for executing high-flying moves, and his shooting star press was very popular. He also executed the standing version of it, but the top rope version was the one which has brought him prominence.
#2 Evan Bourne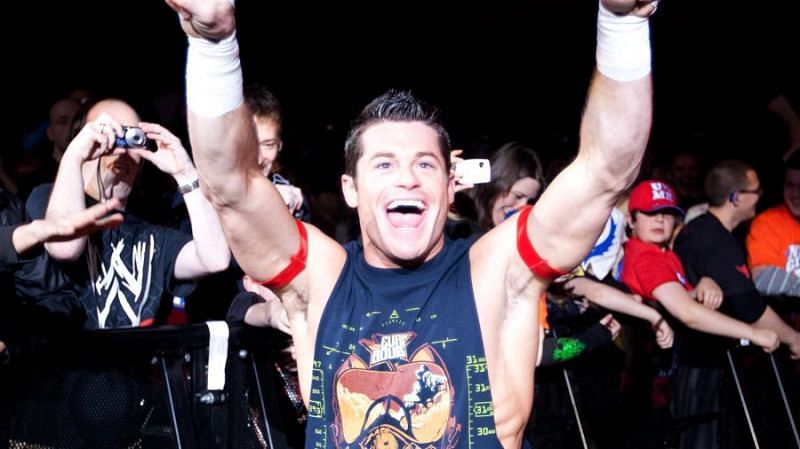 Evan Bourne AKA Air Bourne is one of the most famous high-flying athletes in the world. Shooting Star Press is not made by Bourne, but he has definitely brought it back to the business. WWE banned the move in 2005 due to a botch made by Kidman, but Bourne forced WWE to remove the ban because of the finesse he brought into the move.
Bourne made his debut in WWE in 2008, and after defeating TJ Wilson also known as Tyson Kidd, he was called up to the main roster. He won the Tag Team Title along with Kofi Kingston once, and he has also won the Slammy Award for the best finishing manoeuvre in his rookie year. He left WWE in 2014 and continued his wrestling dream in Impact Wrestling.
Here is a clip of the move he bought back to the wrestling scene.
#1 Ricochet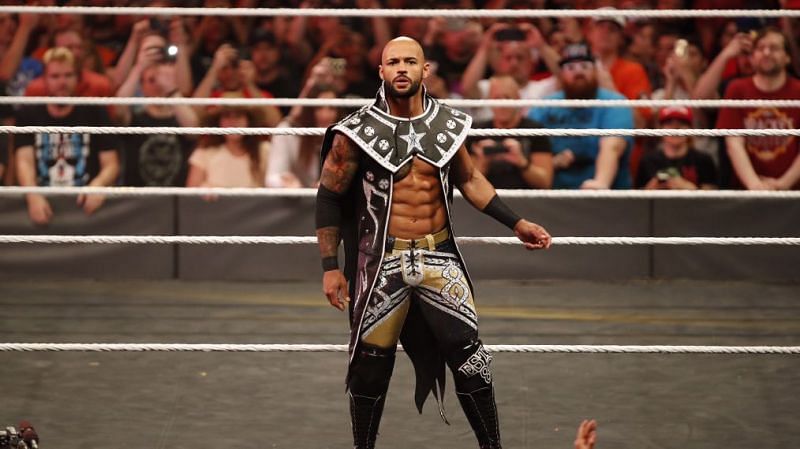 The Future of High-Flying tops this list.
Ricochet is one the most innovative and famous high-flyers in the world. He debuted in the developmental unit of WWE, NXT with a lot of buzz and hype. He has done his mastery in aerial wrestling, and his athleticism has flabbergasted everyone alike.
The 29-year-old has won the Lucha Underground Championship twice, IWGP junior heavyweight tag team thrice alongside Matt Sydal and Ryusuke Taguchi. Currently, he is in NXT as the current NXT North America Champion. These are a few picks from the long list of accolades that he owns.
He has also innovated the Shooting Star Press with a step up springboard shooting star press. The audience shouldn't blink while Ricochet is performing or else they'll miss a large amount of high flying action.
---
Send us news tips at [email protected]