5 WWE stars who should never turn face
19.16K //
Timeless
Every hero needs a villain to complete the story. The pro-wrestling industry has seen many baby-faces turn into heels, but only a handful of them could actually leave an impact on the minds of the people. Wrestlers like CM Punk, Stone Cold Steve Austin, and Ric Flair blossomed in their careers in WWE when they embarked upon their heel personas.
The baby-faces might be the ones ruling the place, but it's the hate for the heels which makes the faces look good. The current breed of superstars have some great villains who deserve some recognition.
The WWE creatives tries hard to play with characters and turn wrestlers from heels to faces and vice-versa so as to add freshness to their personas. But some performers are meant to play a certain role and can push boundaries if portrayed appropriately.
For example, one could never imagine Ricky Steamboat playing heelish. He was a top baby-face, and will forever be remembered for that. Similarly, Bobby Heenan will go down as one of the best heels of the business because he could not only excel at that aspect but do it better than anyone else.
Here are five such wrestlers who are best suited as heels and should never turn face.
---
#5 Paul Heyman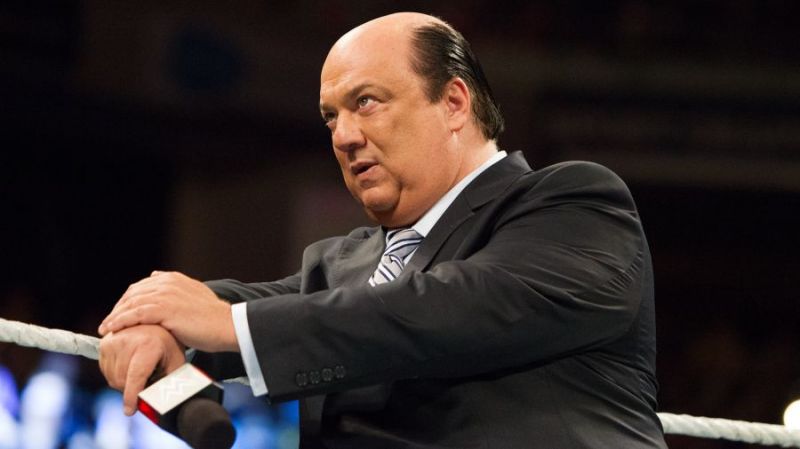 Paul Heyman is arguably the best mic worker in the history of pro-wrestling. He was the godfather and the creative force behind the Extreme Championship Wrestling (ECW). He changed the definition of "hardcore" and embedded it into the minds of the wrestling fans. His no rule attitude revolutionized the wrestling industry in the 90s and early 2000s.
Paul Heyman has helped countless superstars get over with the fans as heels. Heyman and Brock Lesnar's pairing has been entertaining and has set Lesnar up as the biggest heel of the company.
Wrestlers like CM Punk, Rick Rude, and Big Show became great heels after associating themselves with Heyman.
The Mad Scientist will go down as the biggest heel manager of all time. With Lesnar's contract with WWE getting over after WrestleMania, we need a new 'Paul Heyman guy'. Roman Reigns maybe? A heel turn is what Roman needs for him to win over those who detest him.
BOOK IT, VINCE!