6 Times WWE Has Altered the Royal Rumble
23.18K //
15 Apr 2018, 20:50 IST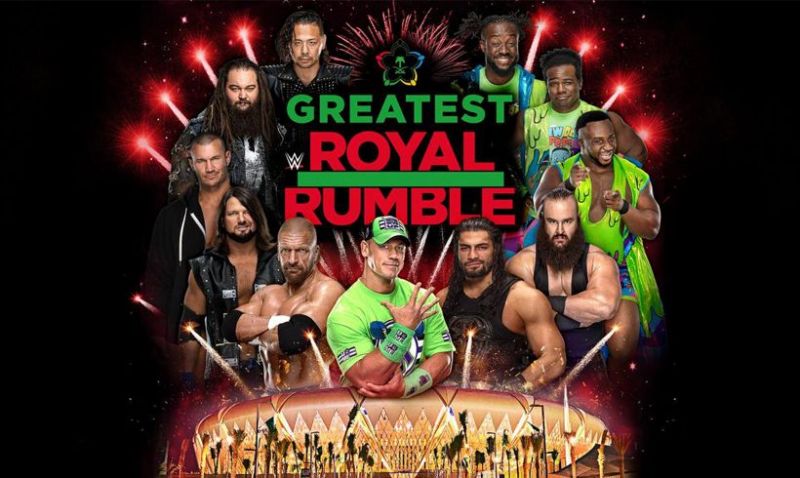 At the end of this month, WWE will promote The Greatest Royal Rumble event from Jeddah, Saudi Arabia, airing the event globally on the WWE Network (and giving those of us fans in the United States a sample of the strange times of day when fans around the world have to catch Network events if they want to watch live).
The event's eponymous match, presumably the main event unless the Roman Reigns vs. Brock Lesnar cage match takes top honors, will be an expanded version of WWE's hugely-successful progressive battle royal concept; rather than the traditional 30 men coming to the ring at regular intervals to toss each other over the top rope, The Greatest Royal Rumble will expand that number to 50 to maximize WWE's star power on the show (and tax their international travel budget).
This is not the first time WWE has tweaked its own signature match; here are 6 other times and ways WWE has changed the rules or structure of the Royal Rumble match.
---
#6 Jeddah will be the fifth time WWE has changed the number of participants on television
The very first Royal Rumble match to use the concept aired on broadcast television in 1988; won by "Hacksaw" Jim Duggan, the match was a 33-minute affair which only featured 20 wrestlers taking part. This was after the WWF tested the concept at a house show, that time with only twelve men, then tried another 20-man version weeks after this one aired. The event was broadcasted on the USA Network and held the record for highest cable television rating for decades with an 8.2.
In January of 1989, McMahon opted to make the event a pay-per-view, in order to provide more content to lure cable companies to prefer his product over Jim Crockett Promotions and their NWA affiliates; this was the first Royal Rumble to feature the traditional 30 entrants, with Big John Studd leaving victorious after entering at number 27.
In 2011, to accommodate various invasion and faction storylines, WWE expanded its 24th televised Royal Rumble match to include 40 superstars; one of the most noteworthy criticisms of this iteration of the event was its length, being the longest (so far in its history). Alberto Del Rio took home the win this time, entering at number 38.
These were official changes to the number of competitors; WWE has frequently changed the number of competitors unofficially, like in 1998 when Mick Foley entered the match three times (once each as his three different personas) or in 2015 when Curtis Axel never actually made his way into the ring for the match.