7 shocking moments in WWE that made Vince McMahon lose his cool
5.93K //
18 Mar 2019, 23:00 IST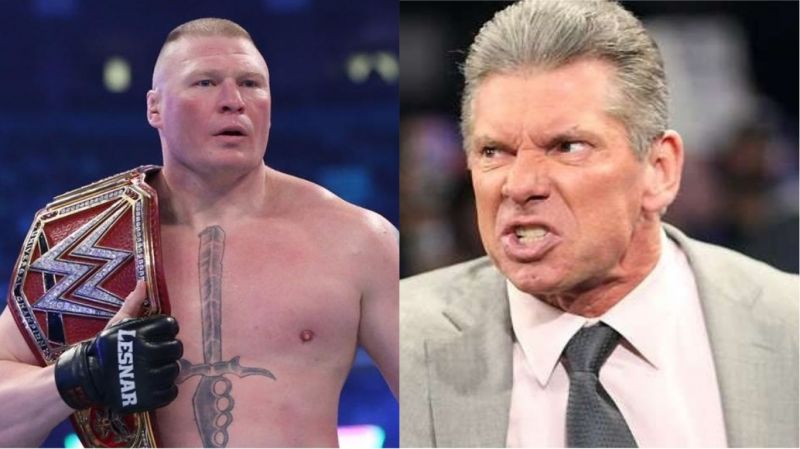 In the WWE, there is no-one bigger, no Superstar more powerful than Vince McMahon.
The head honcho of the company, McMahon oversees the entire production and has been a part of some of the biggest moments in WWE history on-screen.
A self-made billionaire, McMahon knows how to succeed in business, and has made smart, savvy decisions to turn his company from one of several promotions, into the Sports Entertainment juggernaut it is today.
With that said though, the boss is known to have something of a temper, and there have been plenty of times that the former ECW and WWF Champion has blown a fuse.
Here are seven recent examples of shocking moments that made the Chairman of the board lose his cool.
---
#7: Big Cass crosses the boss
When the WWE decided to split Big Cass and Enzo Amore, fans wondered how the 7-foot star would do on his own.
After all, the pair had been one of NXT's greatest teams to never hold the tag team titles, as Enzo was the mouthpiece to Cass' brute strength.
Joining SmackDown in 2018, many fans were surprised when the former NXT star was put in a high-profile feud with the recently un-retired Daniel Bryan, though things quickly turned south.
Bringing out a little person to mock Bryan's height, the plan was for Cass to use a big boot, though was specifically instructed not to go further.
In a brazen act of defiance Cass continued his assault on the little person, and after reports of attitude issues and being intoxicated in public, Cass realised just how wrong he was to cross the boss.