Indie News: Austin Aries compares WWE paycheck to that in the Indies
10.97K //
15 Oct 2017, 13:24 IST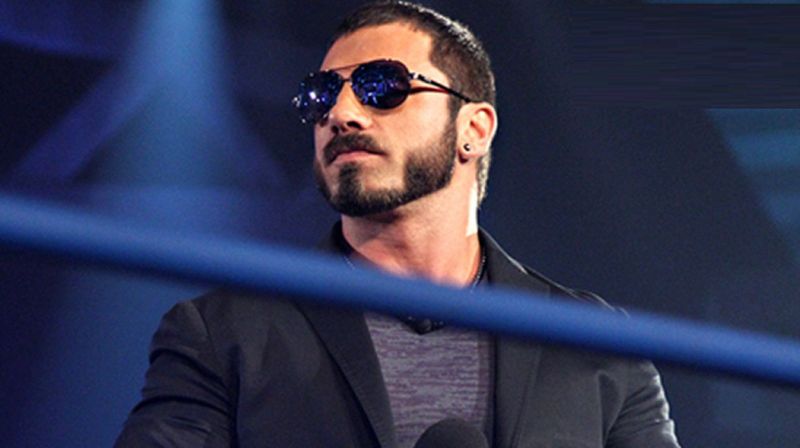 What's the story?
Austin Aries used Twitter to talk about how he will earn more money in the next few weeks on the Indies then he did in his final 4 months with WWE.
In case you didn't know...
Aries was released by WWE after stints in NXT and on the main roster as part of the Cruiserweight Division.
Other than being a part of the Cruiserweight Division on Raw and 205 Live, Aries also worked as a commentator whilst suffering from an eye injury. When Austin's eye healed in March, he began feuding with then-Cruiserweight Champion Neville leading up to WrestleMania 33. The two faced each other on the kickoff show of WM 33, but Neville retained his title.
Aries would grow frustrated with WWE as his Neville feud ended and he was still being used as a Cruiserweight when he wanted to be used as just a regular Superstar.
Aries (and apparently Neville too) was angry with WWE for how they left his WM match off the WrestleMania DVD since then it was on the pre-show. This meant that Aries and Neville (as well as the other wrestlers who had pre-show matches) did not get big royalties other Superstars did from the sales of the DVDs.
Aries was granted his request for release from WWE in July.
The heart of the matter
On the 5th of October, the no-compete clause in Austin Aries' WWE contract ran out, meaning he could now wrestle again with independent wrestling companies or anyone else.
Today, Aries sent out a tweet with an impressive claim.
In humorous fashion, Aries professed that he earned less money in the last 4 months of his WWE tenure then he will earn in his next 6 weeks wrestling in so-called independent wrestling 'bingo halls':
Austin's claims go along with many independent wrestling stars, such as Cody Rhodes and The Young Bucks, who are claiming recently they are receiving more than the average WWE Superstar is.
This tweet shows that Aries decision to leave WWE seems to have been money-based.
What's next?
Austin Aries will fulfil those 6 weeks of indy wrestling and presumably get good money for it. He will presumably do more after that too.
These type of claims about the money outside of WWE may persuade more WWE Superstars to leave the organisation to go back or arrive on the Independent scene.
Funnily enough, Neville, his WretleMania opponent, is rumoured to be trying to quit WWE at the moment like Aries did for similar reasons. More Superstars are being rumoured to want an exit too. This could be bad news for the WWE.
Author's take
I think it is good for Aries if he is enjoying himself on the indies and is enjoying more money too. I do however believe there is more to working with WWE than the money. There should be a pride, honour and prestige working for the greatest wrestling company ever.
Aries does have a high opinion of himself, but having confidence is not necessarily a bad thing.
I hope WWE finds a way of keeping Superstars happy in regards to their pockets, otherwise, they are going to lose talents fans so greatly want to see thrive in a WWE ring.