WWE News: Awesome Kong says she would compete at the first ever Women's Royal Rumble if WWE asked
6.41K //
12 Jan 2018, 22:43 IST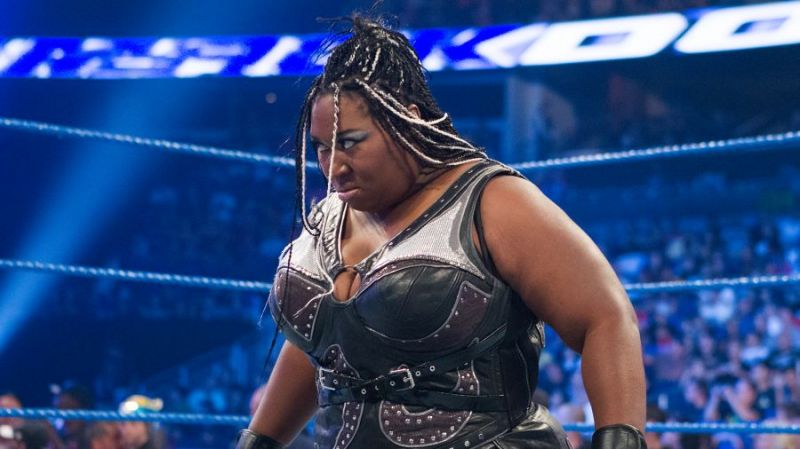 What's the story?
There have been a load of rumours flying around recently about what surprise entrants could fill the remaining slots left in the inaugural women's Royal Rumble match, with several ex Superstars reportedly being contacted about appearing.
This week, Awesome Kong, known as Kharma to the WWE Universe, has said she would want to compete in the monumental matchup if WWE asked, but added that they have not contacted her so far.
In case you didn't know...
Kia Stevens has most recently found fame on Netflix show GLOW, but she had a hugely dominant run as Awesome Kong in Impact Wrestling, back when it was called TNA, and on the indies too, after a short run in WWE.
Although many people don't believe Kharma achieved all she could in WWE, she did appear in the Men's 2012 Royal Rumble match - intimidating Michael Cole into eliminating himself and eliminating Hunico. Stevens was only the third women to ever appear in a Royal Rumble match, after Beth Phoenix and Chyna, and seemingly will be the last if the Women's Rumble becomes a permanent fixture.
We ranked her in second place in our seven possible surprises for the Women's Royal Rumble match just last month.
The heart of the matter
Kia Stevens this week called into Wrestling Sheet Radio to speak with Ryan Satin about the Women's Royal Rumble, and while she said WWE have not contacted her, she says she believes the fans deserve a Kharma appearance and that it would be "the perfect closure for Kharma" and a great "bookend" for her WWE career.
She also said the possibilities of an interaction with anyone is exciting and the possibility is infinite, but she would love to face off with the Bella Twins.
When asked about the matchup, Kia also said that it's "about time" the women got a Royal Rumble match and said she has been inundated with people asking if she will be in the match, but no-one from WWE so far had been in touch.
Stevens said she initially didn't hear about the match as she was busy filming season two of GLOW, but was immediately interested when she heard there was going to be a women's edition of the match she entered in 2012.
You can listen to the full episode here.
What's next?
Well, it doesn't look too likely now with the Royal Rumble less than three weeks away, but hopefully WWE will get in touch with Kia Stevens and we can see Kharma in a WWE ring at least one last time.
The first ever Women's Royal Rumble match takes place at the Royal Rumble pay-per-view on January 28th.
Author's take
It's pretty surprising WWE haven't tried to cash in on Kia's GLOW fame, since they tend to love anything that transcends WWE and the pro wrestling industry, but this could be the perfect time to bring her in, considering Kharma has already been in a Royal Rumble match.
I mean, can you imagine Nia Jax clearing the ring and awaiting her next opponent, for the buzzer to go and Kharma to make her way down to the ring? That reason alone should be worth a special appearance, but I guess we'll find out on the 28th!
.