Brad Armstrong: A tribute
1.12K //
05 Nov 2012, 13:01 IST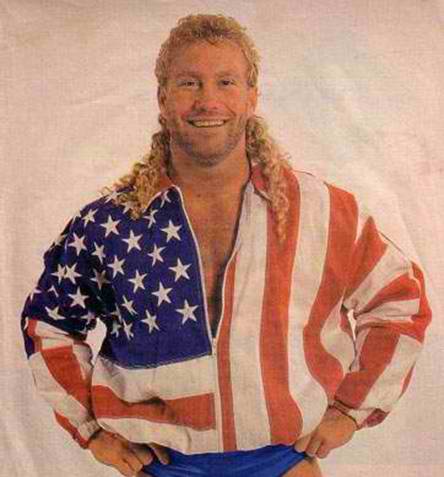 A couple weeks back, I had the unfortunate duty to report that former wrestler Mike Graham had passed away from a self-inflicted gunshot wound. This week, there is more bad news to report. A few days ago, former wrestler Brad Armstrong was found dead in his home in Marietta, Georgia. He was just 50 years old. As of this moment, the cause of death is unknown.
Brad (real name: Bradley James) was a long-time journeyman wrestler, spending the early part of his career with affiliates of the National Wrestling Alliance, most notably Georgia Championship Wrestling. He picked up numerous regional titles during the early days of his career, including the NWA United States Junior Heavyweight title. He would later move onto Bill Watts' UWF promotion, and with "White Lightning" Tim Horner, picked up that promotion's Tag Team Championship, defeating future superstars Sting and Rick Steiner in the process. With Horner, Armstrong later moved onto WCW, mostly staying in the undercard.
In the early 90′s, Armstrong caught his first major break with WCW, putting a mask on and becoming Badstreet, the newest member of the Fabulous Freebirds. Teaming with Michael "PS" Hayes and Jimmy "Jam" Garvin, the trio won the WCW World 6-Man Tag Team Championship. After a string of bad gimmicks, including "Arachnaman" (which was dropped due to a lawsuit by Marvel Comics), Armstrong picked up what might have been the biggest win of his career, defeating Scotty Flamingo (Scott Levy, better known to most as Raven) for the WCW Light Heavyweight Championship, the pre-cursor to the Cruiserweight title. Armstrong stayed with WCW until 1995, before leaving for Smoky Mountain Wrestling and winning their Heavyweight title in the process. He would later return to WCW about a year later, and remain with the company until 2000, once again going through several bad gimmicks in the process.
After toiling on the independent scene for the next 6 years, WWE finally came calling and signed Armstrong to a contract to work for the revived ECW brand, both as a wrestler and trainer. Armstrong worked several house shows before being moved into the commentator's booth, replacing Tazz, who was departing the company at that time. Armstrong did a handful of appearances for the ECW show as a commentator, but was released soon thereafter. Armstrong would return for one more appearance in 2011,  inducting his father "Bullet" Bob Armstrong into the WWE Hall of Fame, with the help of his brothers.
Armstrong is survived by his wife of 14 years, Lori, daughter Jillian, father Joe ("Bullet" Bob), brothers Scott (current WWE referee Scott Armstrong), Steve and Brian (current WWE producer and former in-ring talent The Road Dogg).
Armstrong was considered by many (including myself) to be one of the most underrated and under-appreciated wrestlers of the last few decades. He had the ability to work with anyone, and was described as the kind of guy who, if you couldn't have a good match with him, it was your fault. Personally, I always enjoyed watching Armstrong wrestle, and it's a shame he was never able to do more with his career. He was never given a fair shake by any company he worked for, thus never getting the chance to really become a star. However, he was the kind of guy who, even when saddled with a horrible gimmick, would make the most of it and do with it what he could, and along with his in-ring ability, that gained him the respect and admiration of his peers, as well as fans.
Brad Armstrong, you will be sorely missed.