Exclusive: Diamond Dallas Page is offering you a chance to win $1,000,000
1.10K //
14 Jan 2019, 23:43 IST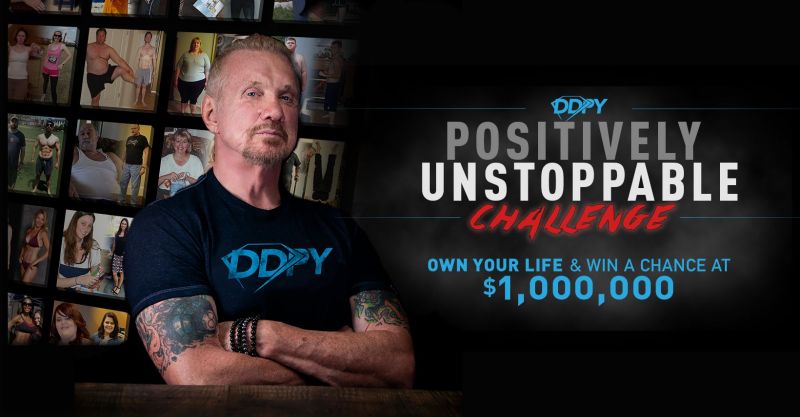 "Enter the Positively Unstoppable Challenge to achieve your goals and transform your life forever"
That's the message from DDP as he challenges people to "own their own lives" and win a life-changing amount of money in the process.
What would you do for one million dollars? Would you climb Mount Everest? Tightrope walk across the Grand Canyon? Face your greatest fear? Diamond Dallas Page isn't asking you to do any of these things… He simply wants you to own your life!
The DDPY positively unstoppable challenge is completely free, the only requirement is that you sign up before January 31st, 2019. Well, that and complete dedication to owning your own life.
The energizing challenge is inspired by DDP's new book, Positively Unstoppable: The Art of Owning It, which is released January 15th, and provides the extra push needed to get off the couch, change your life, and implement healthy achievable habits.
The challenge is an opportunity open to anyone in the US or Canada (excluding Quebec) and participants will have 16 weeks to transform their lives in meaningful ways.
Participants will monitor their progress via photos and videos, and an essay detailing their transformation using the DDPY app - which provides fitness and nutrition tips, as well as recipes and regimes, to help them along the way.
These will then be judged by an independent panel of judges and two finalists will beselected and invited to the DDP YOGA Performance Center in Smyrna, GA - where they will meet DDP in person and take part in a live-streamed event where they can choose from a number of different mystery prizes worth up to $1,000,000.
"It's a no brainer, you're given all the tools you need to be successful and you've got the added incentive of potentially winning $1,000,000." - DDP
---
You can find out more about DDPY here, and sign up here for your chance to win $1,000,000.
You can also read our exclusive interview from earlier this year with DDP here.