Exclusive: Shane Strickland discusses PCW Ultra, being Killshot, All In and if we'll ever see him in WWE
342 //
18 Jul 2018, 05:30 IST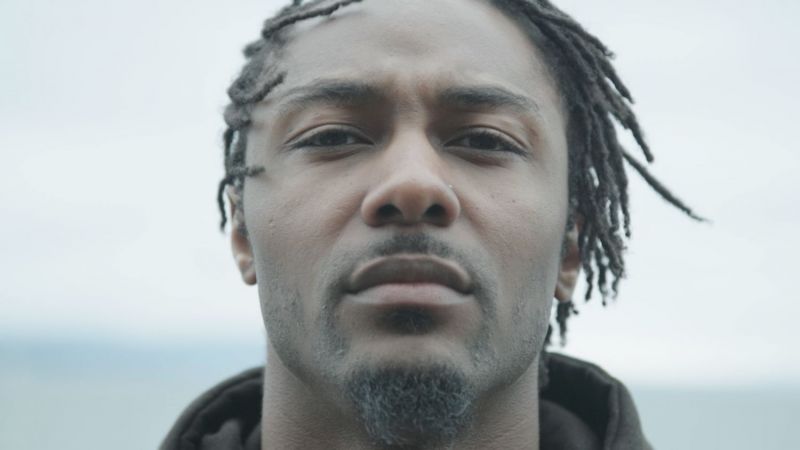 If you don't already know the name Shane Strickland, you're about to have your mind blown.
Lucha Underground fans may know him as Killshot, but Shane Strickland is taking the "indies" by storm in his own right, having faced off against the likes of Johnny Gargano, Tony Nese, Kalisto, The Young Bucks, Ricochet, Kenny Omega, The Briscoes... The list goes on.
He's also a former MLW Heavyweight Champion, CZW World Heavyweight Champion and CZW Wired Champion, and now he's taking one of the most innovative promotions in wrestling, PCW Ultra, by storm, too, holding their Ultra Light Heavyweight Championship.
The International King of Swerve debuted for CZW back in 2012 and has since won the CZW Wired Championship and the CZW World Championship, having a legendary feud with Dezmond Xavier and competing against talents like WWE's Kalisto (known then as Samuray Del Sol) and Lio Rush of 205 Live.
Strickland, though, is a man with many arrows to his bow. The King of Swerve became Killshot in 2015 for Lucha Underground amd competed in the finals of the Trios Championship tournament in season one,but it was season two where Killshot really came into his own, when his character was revealed to be an army veteran, whose brother in arms he thought to be dead, Dante Fox, would appear to face his former friend. After Killshot defeated Fox, The Mack reunited the pair and they won the Trios Championship - with Son of Havoc taking the place of Fox in the trio on season four.
---
So, Shane, you're a man who has wrestled for two of the most unique promotions wrestling has to offer in Lucha Underground and CZW, but PCW Ultra seems to be absolutely taking the world by storm just now. I recently spoke with Tessa Blanchard about her experiences with PCW Ultra. How do you think it compares, and what makes it unique?
It's really just the exposure. Before PCW Ultra, there really wasn't much out here in California. On the East Coast, you had PWG, but that was it. There was nothing else. Now there's PCW Ultra with all the exposure and there are some really great talents here.
Well, you're actually the Ultra LWH Champion and, at Sound The Alarm, you defend that title against a man who has garnered a lot of attention over the past couple of years - a certain Mr Flip Gordon. I saw your match against Flip and Brody King which was absolutely incredible. To anyone who has never saw yourself or Flip Gordon wrestle, what can we expect from a one-on-one contest?
Well, from me, you know what you're gonna get - versatility. I do a bit of everything. I've got the experience, so I can fly, I can be aggressive. Right now, I'm doing a lot of submission stuff. So that's pretty much it. It'll be the experience versus the young up-and-comer.
What Flip has been doing internationally right now has been nothing short of incredible. He's everywhere. But as the defending champion, I need to go out there and prove why I am the champion, and that's what'll happen. It'll be incredible, for sure.
You spoke about versatility there, which is one of your big traits. For instance, some people may not know that you perform as Killshot in Lucha Underground. How difficult is it to transition between yourself and the masked army veteran, between Shane Strickland and Killshot?
Wow, well, they're very different. As Shane Strickland, I'm very loud and I love the limelight and showing off. As Killshot, he has the PTSD from the loud noises and bright lights. They're polar opposites. Even the way I come to the ring, it's just so different.
One of the standout matches for me in Lucha Underground was your match against Dante Fox, the Hell of War match, which I think showcased both extremes of your style - the athleticism and the brutality - to perfection. How do you go about putting that match together? Is that all you and Fox or do you get, how shall we say, politely persuaded to put on such a crazy match?
Well, for a match like that, you really can't plan much. You've just got to go out there and see what happens and where it takes you. One thing I will say, it takes great heart, effort, determination - everything 100%. Especially from the Lucha Underground office to go out there and allow us to do this type of match. It all came full circle and it all came out better than I ever expected it could have.
Going back to your experience, let's talk about the state of the indies just now. You'll have seen it all - if you ever can see it all. As an independent wrestler, what do you think about All In? Is it good for the wrestling industry?
I think it'll be pretty awesome, you know. It's very cool. I think there needs to be a little bit more diversity on the card but I think it's going to be an awesome show. They have, like, Rey Mysterio and Okada on the card. You're never going to see guys like that together on one show, really, outside of New Japan. It'll be big. It'll definitely be big, and I hope it does well.
And to the other side of that. How do you feel about the possibility of wrestling in WWE some day? Is that something you aim towards actively or do you just enjoy doing what you're doing right now?
I'm doing me and I'm enjoying everything I'm doing in my career right now.
I've got a lot of responsibilities on me right now and I'll fulfill every last one of them.
You've shared the ring with some phenomenal talents - the likes of Kalisto, Lio Rush, Flip Gordon and even Brody King and Brian Cage. You're going to challenge Austin Aries in a matter of days. Who would you say is your favourite opponent you've faced to date?
One of my new favourites is Matt Riddle - and Sami Callihan is also one of my all-time favourites.
And is there anyone you haven't shared the ring with that you'd love to face off against in the future?
I always wanted... We haven't wrestled in four years but I still want a match again with Speedball Mike Bailey.
And Josh Alexander from Canada. I'd definitely love to face Josh. We've never been in a match together.
As a Trios Champion in Lucha Underground, you're no stranger to six-man tag team matches. If you had to replace your two current partners, The Mack and Son Of Havoc, with any two wrestlers past or present, who would you choose?
Oh, Guerrero and Mysterio, without a doubt.
Just finally, you're a very busy man between being Shane Strickland, Killshot and one of the men behind the Swerve City podcast. What can we expect to see from yourself going forward?
You can expect me to do a bunch more media, interviews and appearances without a doubt. Now we've got the podcast up and running, Swerve City, which is me and Monteasy, we're on Google Play, we've got that going. I'm going to try and get that touring around the States a little bit more. We're going to Orlando, Florida, and the best way to follow us is on Twitter.
That's pretty much it. As far as wrestling wise, I'm always going to be there. I'm always going to be working with Pro Wrestling 5 Star, PCW Ultra defending the Light Heavyweight title, MLW chasing the World Heavyweight title, AAW, multiple places. Right now, I'm going to try and do something very different but still be the best in-ring performer I can be
---
A huge thanks to Shane Strickland for taking the time to speak to us.
You can follow Shane on Twitter here, Swerve City podcast here, and keep up to date with all things PCW Ultra here, including how to see Shane Strickland defend his Ultra LHW title against Flip Gordon on July 27th!
Follow Sportskeeda for the latest WWE news, rumors and all other wrestling news.