Fandango set to debut tomorrow, but will he last?
1.87K //
01 Mar 2013, 13:28 IST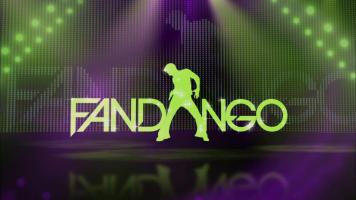 For tomorrow night's Smackdown taping, you can expect to see a somewhat fresh face make his presence known. For several weeks now, WWE has been airing vignettes for a "new" superstar that would be debuting soon, and that is Fandango.
Fandango's gimmick appears to be something of a ladies' man who is also some sort of dance expert. Beyond that, there really isn't any information on the gimmick, so we will have to see what else it entails over time. This author, however, has very little faith in this gimmick lasting all that long.
In case the man behind the gimmick doesn't look familiar, here's a little back story. Fandango is former FCW/NXT star Johnny Curtis, who has been with the company for quite some time now. Curtis actually won season four of NXT (not seen by many, as it only aired on the WWE website), and it was expected that he'd be added to the main roster right away, especially considering his prize for winning the competition was a tag team title match with his pro for the season, that being R-Truth. However, Truth later turned heel, which didn't jive with Curtis' gimmick, that of a bland babyface. Needless to say, Curtis was sent back to the former FCW (now NXT) until WWE could figure out something to do with him.
Fast forward a couple of months, and Curtis began showing up in vignettes where he'd rattle off some cliched expression and act it out. After a few weeks of this, he was immediately squashed by Mark Henry, and outside of a few appearances in battle royals on Smackdown, no one ever saw him. He was put on NXT: Redemption, and once again, no one really knew that, as not many people were watching the online-only show.
Fast forward a few more months, and WWE began airing vignettes for Fandango (or Fandangoo, as WWE couldn't seem to decide on the spelling). After just a couple, however, the vignettes were dropped and Curtis, as Fandango, began doing nothing more than jobbing on the house show circuit.
Now, he is set to re-debut tomorrow night with the current Fandango gimmick, and as of this moment, there doesn't seem to be any real plan for him on WWE's "B-show". Honestly, I don't think he's going to make it more than a year. Curtis' in-ring talents are average at best, and while he does have some charisma, I don't think it's going to be enough to make this gimmick work. Dancing gimmicks generally don't work (DJ Gabriel, anyone?), and quite honestly, WWE already has this going with the team of Tensai and Brodus Clay, who are both all-around better performers than Curtis as is.