From the WWE Rumor Mill: Is there still hope for The Undertaker vs Sting?
9.89K //
03 Jan 2018, 09:15 IST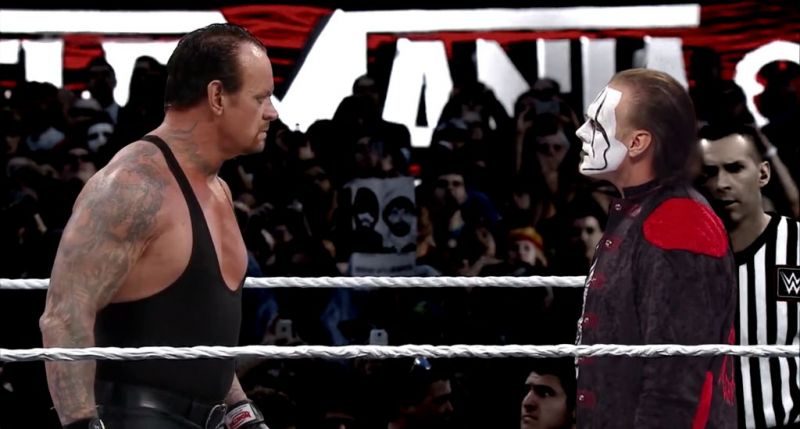 What's the story?
The Undertaker vs. Sting seems to be that dream match that will never happen at this point. But there were plenty of WrestleMania fantasy bookings that included a match between the two pro wrestling legends.
It never happened in WWE for one reason or another, primarily because Sting was forced to retire so soon after his WWE debut only getting a chance to wrestle at one WrestleMania.
In case you didn't know...
Sting and The Undertaker actually collided in the ring before but it was back when The Dead Man was going as Mean Mark Callous before coming to WWE.
On September 1, 1990, the soon to be Taker was on his way out of WCW and had already given his two-week notice because he was headed to WWE. But they needed someone to challenge for the WCW World Title in Greensboro, North Carolina when Barry Windham couldn't compete.
Therefore, Sting and Mean Mark Callous had a match in the main event for the title. Of course, Sting won that first encounter but it could always be different the second time around.
The heart of the matter
There are still fans out there who are clamouring to see The Undertaker and Sting lock up in the ring. As much as it would delight the masses, it doesn't seem to be a likely scenario.
When asked by a fan if Vince McMahon would "pull the trigger" on a Sting vs Undertaker match, Dave Meltzer pointed out Sting probably couldn't get medical clearance plus he's already retired.
What's next?
The Undertaker might be coming back for another WrestleMania and if all signs point to John Cena, then the WWE Universe might be in store for something pretty cool. After all, at least they could get The Undertaker vs John Cena dream match as a consolation.
Author's take
As much as I would love to see Sting vs The Undertaker, the time has probably long past on that match being what it could have been ten years ago. It might be best that this dream match never became a reality so fans can at least create what could have been in video game format.