From the WWE Rumour Mill: Reason why New Day lost their Championships revealed?
11.69K //
24 Aug 2017, 21:51 IST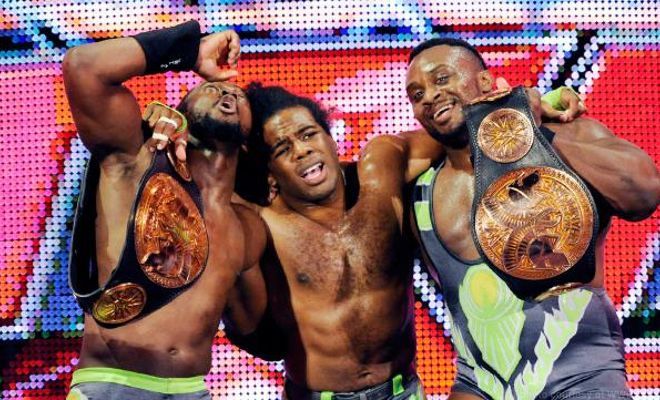 What's the story?
In case you missed it, The New Day and The Usos put on a showcase in the pre-show of SummerSlam 2017. Brooklyn was shocked when The New Day lost their championships to The Usos, however.
Dave Meltzer from Wrestling Observer has speculated that this was just so that they could break yet another record, and rewrite history. We bring you his thoughts, via Wrestlingnews.co.
In case you didn't know...
Former SmackDown Live tag team champions, The New Day defended their titles against The Usos in the SummerSlam Kick Off show, and after a hard fought match, lost the big contest.
This would dethrone the three-time tag team champions, and make The Usos four-time tag team champions. The whole world was shocked that they lost their titles so soon, having just won it from The Usos at Battleground 2017.
The heart of the matter
As most fans are aware, The New Day are the longest reigning tag team champions in WWE history, across all eras, having held the coveted titles for a sum total of 483 days. While they are only three-time tag team champions at this time, WWE wants them to also have the most reigns at the top as the WWE tag champs, according to Meltzer.
The current record is held by The Dudley Boyz at ten reigns, with Edge and Christian at seven reigns, and The Hardyz at eight reigns. As the centrepiece of the tag team division in WWE, it is possible that these reigns may be under threat.
What's next?
It is inevitable that The New Day will ask for their rematch, and when it happens, these teams will create magic like they always invariably do. If the New Day wins back their championship, they inch ever closer to their goal.
Author's take
In my opinion, The New Day dropped the championship simply because it's a two-team division, and SmackDown Live needs to run a program across the coming months, without any serious contenders for the titles.
As for the record, The Usos are at four reigns, as compared to The New Day at three, so isn't it more likely that WWE would rather push them, then?