Goodbye Paul – A fan's tribute
3.48K //
06 Mar 2013, 20:54 IST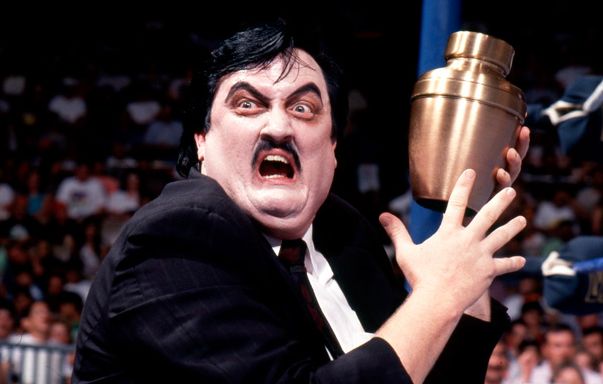 "He will not grow old, like we who are left grow old
Age shall not weary him, nor the years condemn
After going down of the sun, and in the morning
We will remember him, goodbye old buddy."
– Paul Bearer about Owen Hart
Very few people in the industry survive for over 3 decades without a bad word being spoken about them. The Undertaker and Kane are two of those few. It wouldn't be a surprise then, that their storyline 'father', Paul Bearer, was one of those few people. Today when I woke up, a similar feeling rushed down my spine, something that happened the last time with Chris Benoit back in '07. Something that no diehard fan wants to ever experience. As I woke up and switched to the dirt sheets, I read the all too familiar saddening post that you expect as a fan at least once in 2 years. The good ol' white devil was no more. William Moody passed away earlier today, and the whole wrestling industry went into shock and disbelief. One of the greatest managers of all time, and a great human being, left us on his journey to a World beyond.
I have very fond memories, as a kid, watching Taker and Paul Bearer. Bearer was one guy who could scare the living daylights out of a kid just with his tone. He provided excellent, eerie companionship to a guy who was the 'living dead' version in the world of professional wrestling. It is a true fact that the legend and the career of the Undertaker wouldn't be the same if Paul wasn't his manager. The storylines these stars were involved in along with Kane gave us one of the best storylines of all time, not just in the WWF/E, but in wrestling history. Paul Bearer was highly influential for the career of the Undertaker to take off.
I will not go back to stats or reminiscing all the storylines Paul was involved in, or his time before he became the on-screen manager/father of the Undertaker. I will, however, recollect Paul's love for the business, and how he is credited for making the characters of the Undertaker and Kane. I can still remember the 'Ooooh Yeeeaahh' of Paul that used to creep me out as a kid. As a mouth piece to the Undertaker, and as the glue that attached the Undertaker – Kane relationship, Paul became one of the biggest assets WWF had back in the Attitude Era.
Paul's involvement in the career of Undertaker saw some of the most interesting feuds; one with his brother, and the other with Mankind. As a wrestling fan, you run out of words and sentiments when you see a part of your childhood not being there anymore. William Moody loved this business, and credits the business to have saved his life. Moody, also known as Pringles in the wrestling industry, was told by his doctors that if he wouldn't lose weight, he might end up dead soon. So he underwent a surgery and cut his weight to 300 pounds, nearly half to how much he weighed before! And after the sad demise of his wife, Moody turned to wrestling for comfort, and made a comeback to the WWE.
As very often as it happens, I cannot sum up what Paul Bearer meant to the wrestling world in words. When you have a person who is as widely respected in the wrestling world as Moody was, everyone in the industry would miss his presence. Earlier, he had mentioned that we might see Undertaker retiring in the way he started off, with his purple gloves and boots. I for one, was hoping for Taker's career to end with Bearer by his side, exactly how Taker's career had taken off. Even better, when Taker goes into the Hall of Fame, there is none better to induct him into the Hall of fame than his on-screen father, Paul Bearer. Sadly, that will not happen now.
These are the instances when the wrestling world comes together to hail their fallen hero. And don't doubt it for a second, Percy was a hero. There are very few in the business who give their everything to it, and Paul Bearer did just that. Even when his wife succumbed to cancer, Paul came back to the WWE, back to the business that gave him before. He returned to give back, and unfortunately, that is all she wrote for Paul.
Here is an interview of his where he explains his love for the business. Rest in peace Moody aka Paul Bearer. I absolutely loved your presence in the wrestling industry, and as a kid growing up idolizing the Undertaker, you were always right there, and will be a huge part of so many fans' childhood, which have nothing but fond memories of you.