Hulk Hogan questions Randy Savage's snub from WWE Hall of Fame
3.23K //
24 Mar 2013, 20:36 IST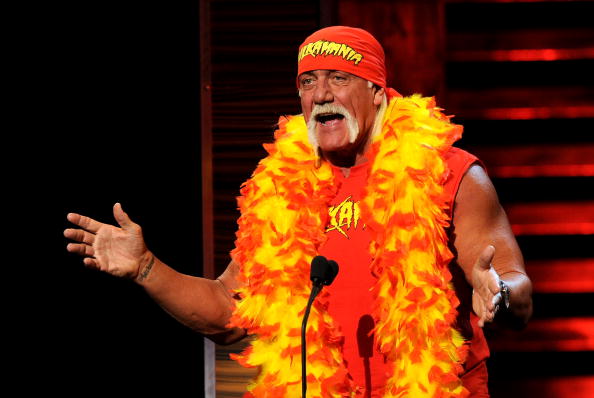 Hulk Hogan gave his views on his relationship with Randy Savage, and questioned why Savage has not found himself in the WWE Hall of Fame.
This is what Hogan said of Savage: "I've heard all these urban legends about Randy doing something to piss Vince off. I've heard two or three different stories, and I don't know if any of those are true, but he deserves to be in the Hall of Fame, and I would love to be the one that inducts him. I've got a speech for him ready to go. I just think it's a must that he's in the Hall of Fame; he was so influential in this business, especially in the WWF, and in my career.
"You know, he's the only guy we could pass the belt to, and we wouldn't lose money. You gave the belt to The Ultimate Warrior – I don't want to drop a bunch of names – and right away the revenue went down. Give the belt to 'Macho Man', and things would stay the same, or get better.
"For me, it would be cool to induct him. We had a rift for about 10 years, and then right before he passed away, I was getting an EKG, when I hear (mimicking Randy's voice) 'Yeah, what's up, brother?' And I looked over, and he was there, looking great. I said, 'Hey Mach, how you doing?' I shook his hand, and introduced him to my wife, Jennifer. He's like, 'Hello lovely lady, how ya doing?' Jennifer said to him, 'Oh, Mr. Macho, I've heard so much about you. You know, we've got three or four lawyers at the house today, so we're gonna cook up. We'd love to have you over.' But he just went, 'I don't dig lawyers, baby, maybe we could start out with a phone call?'
"I was on a show with Lanny (Poffo, Randy's brother), Scott Steiner and Kevin Nash in Canada [around the time of Randy's passing], and Lanny had told me that his mom was depressed because his dad had passed away, and would me and Randy come to see her? We were gonna have a barbecue at Randy's house for his mom, and surprise her. But midweek, Randy passed away. It was tough because we just started talking after all that bulls–t; I was excited to talk to him, he was excited to talk to me, and then he passed away. It was [expletive] up. He was a great human being, too. He had a good heart, man. He was a good person."