The reports of King Barrett leaving the WWE have been running rampant all over the internet as the former Intercontinental Champion is not going to be re-signing with the WWE once his contract expires in June.
In the midst of this, the man himself took to Twitter and shared his thoughts on the big development. After the Smackdown tapings ended, Barrett thanked his fans for the support that poured in from all quarters and added that he would reveal further details at the right time.
At the moment, though, the former Intercontinental Champion is 100% focussed on the WWE, his pre-determined role in the promotion and also is looking forward to Fastlane.
Here are the tweets that he posted:
The reason behind his decision has been reportedly attributed to never making it past the Intercontinental barrier and a sheer lack of direction in the WWE. Reports suggest that the British star believes he could be a much bigger asset if he moves to another indy promotion, who would be waiting with open arms.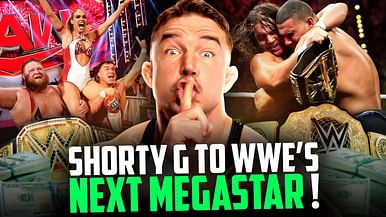 Why Chad Gable could be the next WWE mega star