Maria Menounos on working with Johnson & Johnson, the WWE, Aramark & more
650 //
03 Oct 2018, 08:50 IST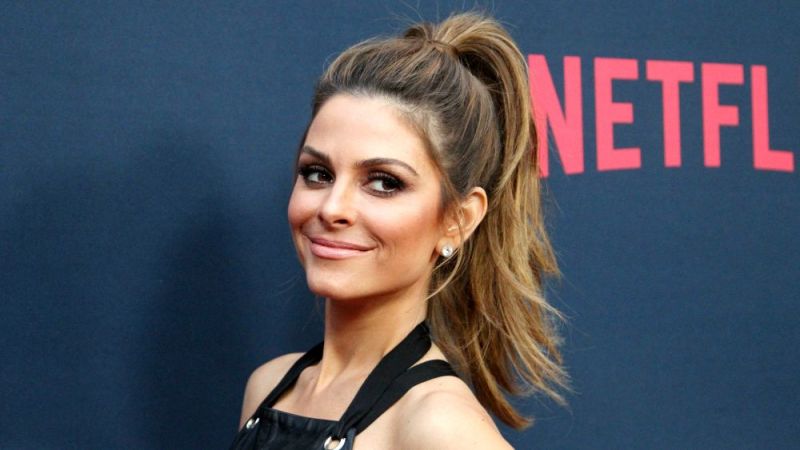 An actress, television host, podcaster, entrepreneur, philanthropist and occasional professional wrestler, Maria Menounos is a talented individual who has succeeded in many fields. Whether you know her from Access Hollywood, Extra, AfterBuzz TV, SiriusXM, The Howard Stern Show or her work with the WWE, the key is that Menounos has consistently stayed busy with a variety of interesting projects.
One of those interesting projects for Menounos is her new collaboration with Johnson & Johnson. This has led to the launch of the Nurses Innovate QuickFire Challenge. In turn, nurses located in the U.S. can submit their ideas to J&J for the chance to receive up to $100,000 in grants, mentorship and other career opportunities.
I had the pleasure of talking with Maria Menounos by phone about her past, present and future. More on the Massachusetts native -- who notably wrestled as part of WrestleMania XXVIII, beyond serving as a guest backstage interviewer for WrestleMania 31, WrestleMania 32 and WrestleMania 33 -- and her work with the Johnson & Johnson Nurses Innovate QuickFire Challenge can be found by following her on social media via @MariaMenounos.
How did the ability to work with Johnson & Johnson come about?
Maria Menounos: I think our goals are very much in line. They also saw that I also celebrated my nurses so much after my surgery, it all just made sense. Today I was in New York launching the Johnson & Johnson Nurses Innovate QuickFire Challenge.
They're encouraging the empowerment of nurses to develop their incredible ideas. They're offering this amazing challenge to have nurses submit their ideas to nursing.jnj.com. They'll pick the top idea or ideas to develop and hopefully change people's lives and save them.
Even before this partnership was announced you were known to be in great physical shape and living a healthy lifestyle. Was there a particular event or experience that led to that?
Maria Menounos: I think my dad was definitely an inspiration for that, growing up. He's been a Type 1 diabetic for almost 50 years now, or 45-plus years. I watched him suffer from the disease in terms of low blood sugar attacks, but he's never run his blood sugar high.
Because of that he's had no complications from the disease for almost 50 years. Part of that was exercise and putting pure food in his body. He never cheated with sugar, was very disciplined, and I see the benefits of that every day.
He's so young and has the body of a 20-something year old, inside and out. The doctors are always amazed by him. He was always my inspiration to always lead the healthiest life I can.
You have a lot of fans from many different projects, like your podcasts and podcast network, your Howard Stern appearances, your work with the WWE, your acting and hosting work... How do you like to be described when it comes to your career?
Maria Menounos: That's always a tough question, because every time I have to be announced somewhere, it's always like, "What do you want to be announced as?" I always say, "I'm a radio and TV host, part-time wrestler," although my wrestling days are definitely over after surgery. I don't know, it's a tough one. I think I need a new description.
You just said "part-time wrestler," did you have surgery after your Wrestlemania match?
Maria Menounos: No, I'm saying after my brain surgery I think I'm out of commission from ever getting back in the ring.
Pardon my confusion. Since you mentioned being a part-time wrestler, are you still working with the WWE?
Maria Menounos: I am, yeah. I love the WWE, they're my family. So we're working together on doing some stuff for Evolution, that's coming up.
Are there other projects that you can talk about that you having coming up besides Evolution and working with Johnson & Johnson? I understand you're about to go overseas?
Maria Menounos: I'm doing a second wedding in Greece with my husband in the village my dad's from. Then we're going on our honeymoon. My SiriusXM show, my podcast of the same name is really important to me. I really enjoy focusing on health and wellness in a 360 way, spiritual, emotional as well as physical.
In terms of health and wellness, is there a particular diet you follow to stay in such great shape?
Maria Menounos: No, I just try to eat as much as I can, and try to avoid processed foods as much as possible.
Do you think that we might ever see a Maria Menounos line of foods?
Maria Menounos: I have one called Maria's Greek Delights! We actually just launched in [Washington] D.C. at the Capital One Arena.
We launched a limited edition stand with all of my Greek recipes and delicacies, and we're doing my mom's recipes for a gyro throughout Aramark and their locations. I'm doing a lot of fun stuff in the food space, too.
With so many interesting projects going on at the same time, is there anything that you are still hoping to accomplish career-wise?
Maria Menounos: (laughs) Yeah, I think there's always so many things you want to work towards. I'm developing a show around health that I'm really excited about. So being able to produce something in that arena I think will be a big accomplishment, something I'm really looking forward to.
When you have free time, which doesn't seem to be often, what do you like to do?
Maria Menounos: I like to watch TV, I like binging TV. I like being out in nature. I love playing with my dogs. Those are kind of the things that refill me and make me feel rested, which is fun and very necessary.
So in closing, any last words for the kids?
Maria Menounos: Be nice people, make good choices and be present.