Ranking the top 10 giants in WWE history
9.64K //
Timeless
Big men are a big part of the big business of professional wrestling. Ever since the early days of territorial professional wrestling promotions, giant athletes have always been a star attraction. It's been a constant of the business and no matter the era, you will always find at least one really large presence who has made an impact.
Today, we're here to celebrate these giants of the industry and the importance of their time in the WWE. After all, we know just how much Vince McMahon likes larger wrestlers and a large number of said large men have proven the boss right through their impressive careers.
But, with all these big names in the mix, it falls to us to rank their importance to the WWE and that's just what we're here to do. So, without any further ado, here is our list of the 10 giants in WWE history, ranked:
Honourable Mention - Braun Strowman
The only reason Strowman doesn't make it onto this list is because of how young his career is at this point. I'm sure if we remade this list a couple of years from now, "The Monster Among Men" would be a definite entrant.
---
#10 The Great Khali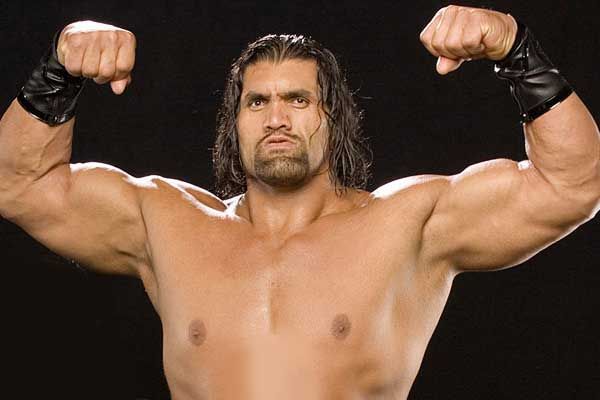 Now, this might be a controversial inclusion when you consider that The Great Khali was a bit of a nonsense wrestler with very little actually going for him in terms of in-ring skills or mic skills. But, there was one thing he did very well during his time in the WWE and that was winning big matches.
Just through the incredibly strong booking decisions taken in the Punjabi Giant's favour help bring Khali onto this list and at the end of the day, he does have huge victories and World Title reigns in during his time in the WWE.