New Intercontinental Champion crowned at RAW taping
3.70K //
30 Dec 2012, 14:25 IST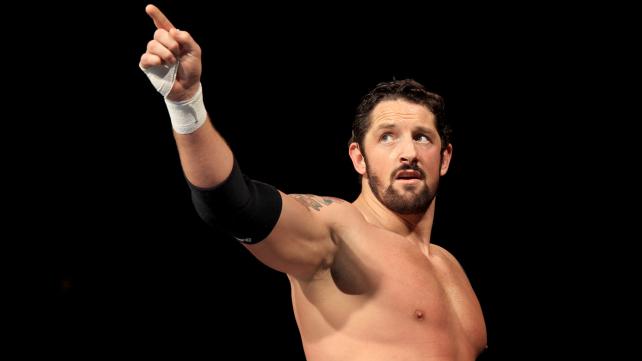 This coming episode of WWE Monday Night RAW has already been taped (last night, in fact), due to the New Year's holiday. As a result, and as you can probably guess, spoilers have already leaked online from people who attended the show. The theme for this Monday night's episode of RAW is scheduled to be "Champion's Choice", which means the different champions in the company will call out competitors to challenge them for their respective titles. As a result, it has been confirmed that at least one championship has changed hands, and your new Intercontinental Champion is none other than Wade Barrett, having defeated Kofi Kingston in a rematch from the Tables, Ladders & Chairs pay-per-view.
Before anyone gets mad at me for spoiling the surprise, you should actually be mad at WWE, as they are the ones that originally spoiled the surprise, despite it being their own show. The following message was posted on WWE's official website, WWE.com:
WASHINGTON, D.C.-Wade Barrett won the Intercontinental Championship at tonight's Raw taping, defeating Kofi Kingston at the Verizon Center in Washington, D.C. to capture the coveted title for the second time.
The victory comes just days after Barrett pinned the acrobatic former champion during a Six-Man Tag Team Match on SmackDown. In fact, the British Superstar seemed to have Kingston's number during their tense rivalry over the past few weeks, but it was Kofi who prevailed when the two men met with the Intercontinental Championship on the line at WWE TLC. Although he had fallen victim to Barrett's Bull Hammer on more than one occasion, the resourceful Kingston always retained his title when the states were high-that is, until tonight.
Not only does this victory mark Barrett's second run with the IC title (and his first run with the classic belt design), this also marks the second time Barrett has defeated Kofi Kingston for that very championship. They met each other in a match on Smackdown! last year (during Barrett's days as leader of The Corre), where Barrett countered Trouble in Paradise with Wasteland in one of the best finishes I've seen in a long time. Barrett is expected to eventually move onto the World title within the next year, so much like previous champions before him, it appears his second run with the IC title will officially be his stepping stone to either the WWE or World titles somewhere down the road.