According to WWE Hall of Famer Road Dogg, Dominik Mysterio has established himself as one of the most despised villains in WWE since he backstabbed his father, Rey Mysterio, and joined The Judgment Day.
Despite having such a young career, Dominik Mysterio earned his WrestleMania moment during this year's Show of Shows when he faced his father, the legendary Rey Mysterio.
The match's outcome was mainly inconsequential because it was a watershed point in his career. The Judgment Day member is gaining popularity, and the WWE Hall of Famer couldn't be happier for him.
Speaking on the Oh... You Didn't Know? podcast, Brian 'Road Dogg' James acknowledged the heat that the WWE Superstar has been generating.
According to Dogg, Dominik Mysterio has the most heat in wrestling right now, and it was all down to his feud against Rey Mysterio.
"Dom probably has the most heat in professional wrestling right now, and it was all because of this story they did with Rey [Mysterio]. He's a huge star right now, I don't know what else to tell you," James said. [H/T - Wrestling Inc.]
Road Dogg praised Dominik Mysterio for being involved in a great storyline
During the same interview, the WWE legend said that Mysterio has been generating a lot of reactions in every arena he has been to.
He felt that engaging storylines can be done without always having top guys, mentioning the young Mysterio as an example.
"I don't think you have to have two top guys at all if the story is interesting," Road Dogg added. [H/T - Wrestling Inc.]
It remains to be seen what the future holds for Dominik and Rey as they have been drafted to RAW and SmackDown, respectively, during the WWE Draft 2023.
Do you think Dom's rivalry with Rey Mysterio has helped him reach a higher level as a performer? Sound off in the comments section below.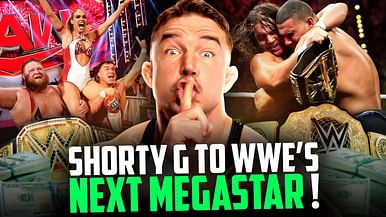 Why Chad Gable could be the next WWE mega star