It's not easy being a wrestler and being left with nothing to do, waiting for the company you're signed with to find something for you. It appears that for Gabe Kidd, aka Gabriel Kidd, being left on the sidelines has rankled him and has emerged as an outburst.
The star returned to action in NJPW earlier this year on June 4, 2023. He and Alex Coughlin made their presence felt immediately and have since won the NJPW Strong Openweight Tag Team Championship. They also wrestled for the IWGP World Tag Team Titles but lost.
Prior to the June return, Kidd had been absent from almost all NJPW shows, other than the one hosted in Philadelphia and the Capital Collison events in March, which were in the US. The last Japanese NJPW event he appeared in before that was on December 14.
The wrestler tweeted at NJPW, saying that he was enormously upset after having dedicated his life and career to the company. He was not happy at not having anything to do for six months and was also upset at the wrestlers who had been getting opportunities in his absence.
He went on to vow that now that he was set to return as part of the G1, a lot of eyes would be opened, and he would prove himself.
"Seriously f**k NJPW. Dedicated my life to this company for what? To be left at home twiddling my thumbs for 6 MONTHS. Whilst these nerds get all the opportunities I deserve. F**k that. This G1 a lot of eyes will be opened. A lot of eyes. I only feel anger and bitterness towards this company and I'm coming to this G1 to prove what I have always known."
Check out the tweet here.
It remains to be seen how the G1 plays out this year, but Kidd is clearly one of the wrestlers to keep your eyes on.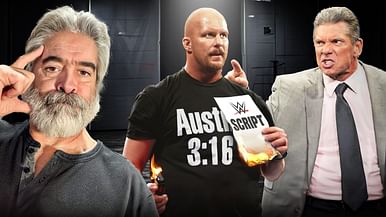 How Stone Cold was born in 2 minutes