After not appearing at WrestleMania 39, Bobby Lashley made an appearance at RAW and even had a feud teased. Bronson Reed confronted the former WWE Champion, and it seems the two are set for a future rivalry. Reed has now posted a cryptic tweet with fans wondering about the future.
This week's WWE RAW was by no means a regular show. While fans were unhappy with the way it was booked and the controversial return of Vince McMahon, there were parts that everyone was excited about. One such moment came when Reed and Lashley confronted each other.
Lashley would go on to decimate Mustafa Ali moments later, but from the way the segment was booked, Reed might be his opponent going forward.
However, something seems to be off with Bronson Reed at the moment. The superstar posted a cryptic message on Twitter today, calling himself an outsider. He said that he always remembered those who accepted him, while others would learn about him going forward.
Whether this comes after he was told something by WWE management or is simply part of his character and current storyline remains to be seen.
"Forever an outsider. But that's okay. I always remember who accepted me. The others. They'll learn."
---
Bronson Reed was featured on WWE Main Event this week ahead of his RAW segment with Bobby Lashley
WWE Main Event tapings took place as usual ahead of RAW. Even though the man is seemingly set for a feud with Bobby Lashley, he faced Dexter Lumis on the show.
He also defeated him in what was an excellent performance.
There's no news on whether Reed's feud with Lashley will begin soon. If nothing changes, the two could be going at it as soon as next week.
---
Are you excited to see a rivalry between Bobby Lashley and Bronson Reed? Leave your thoughts in the comments section below.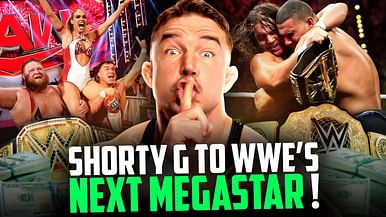 Why Chad Gable could be the next WWE mega star