News on World title switch, tag team division praised
1.71K //
01 Nov 2012, 12:32 IST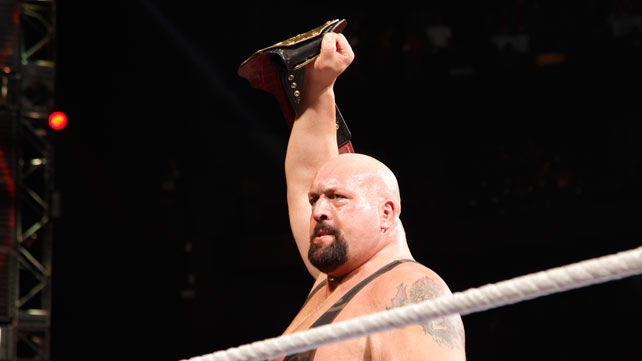 If you watched the Hell in a Cell pay-per-view, you saw The Big Show win his fifth overall World Championship (not counting the ECW Championship), defeating Sheamus following two WMDs. Apparently, this was not the original plan for the match, and the decision to put the belt on Show was done basically last minute, right around the day of the show.
Originally, Sheamus was scheduled to retain his title and continue reigning as champion, probably through the remainder of the year. With consideration to that, there was also talk of Dolph Ziggler finally cashing in his Money in the Bank briefcase on Sheamus after the match, with Ziggler becoming the new World Heavyweight Champion. There has been a storyline going pretty much since Ziggler won the briefcase back at July's Money in the Bank pay-per-view, with him always either coming close to cashing in only to have some form of interference prevent that from happening, or Ziggler promising to cash in on a certain day, only to do nothing instead. At this point in time, it's unknown if there was a specific reason why the original plan or the MITB plan were scrapped in favor of Show winning the title. As I said in another column, I'd be willing to bet a "thanks for your years of service" deal went down. WWE has done this with championship reigns in the past, and it wouldn't surprise me if that was the case here.
In other news, there has been a lot of praise from fans, the wrestlers, and those behind the scenes in WWE for the recent rebirth of the tag team division. If you've been watching over the last few weeks, the tag team division, which was basically on life support for several years, has seen a major resurgence with a lot of brand new teams being formed specifically to add depth. We've seen the rise of teams such the Prime-Time Players, Epico & Primo and International Airstrike recently, as well as brand new teams like the Rhodes Scholars and 3MB (formerly "Encore"). A lot of this is a result of Paul "Triple H" Levesque basically becoming the number one guy behind the scenes, only answering to Vince McMahon. Since getting this position, one of the decrees Triple H made from day one was a new focus on tag team wrestling, and it has been one of his pet projects ever since. Triple H has been receiving a bulk of the praise, especially from some of the wrestlers involved in the division, who were otherwise getting lost in the mid-card shuffle until its rebirth.