WWE has quite a collection of championships at the moment. Altogether, the company has 15 championships and one Heritage Cup in WWE and NXT. However, there has been talk of introducing more titles in the past. Now, Shawn Michaels recently opened up on adding another title.
The women's division has one main title and a tag team title on the main roster and NXT each. There has been talk about introducing a mid-card women's title in much the same way the Intercontinental Championship or the US Championship acts for the men.
During a recent media call, Shawn Michaels was asked about another title. PWInsider reported that he replied, saying that he had played around with the idea of a secondary women's title at times. However, he also felt the women already had quite a lot of storylines, and they have a young locker room at this time.
The Hall of Famer added that he wanted to have another title at some point, but he would not be comfortable with it yet, as not too many of the young stars would be ready for the role. So he is holding off on pulling the trigger before introducing another title.
When a new title is introduced, it will be interesting to see which star steps up for it.
---
Do you want to see another title in WWE? Leave your thoughts in the comments section below.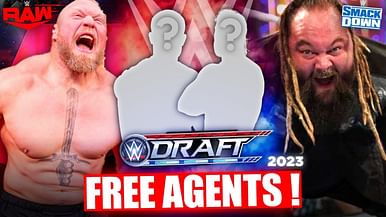 Brock Lesnar and 10 WWE stasr who are FREE AGENTS