One more match for the Deadman?
8.17K //
22 Nov 2012, 20:21 IST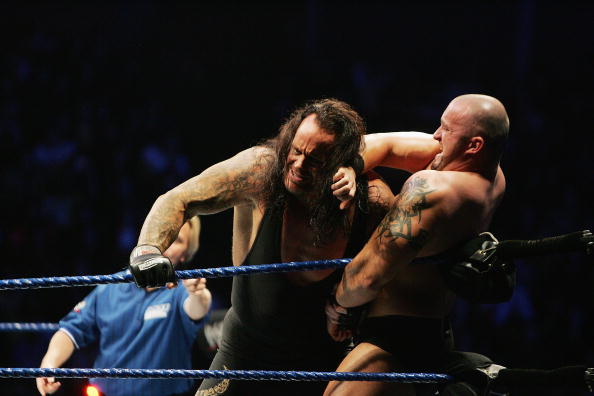 They call him the Phenom, the Immortal One, the Deadman. The Undertaker's absence has left a huge void in the WWE roster. Fans all over the world are dying to get a glimpse of the legendary wrestler in action. Sadly, Taker is in no shape to compete. His last match was against Triple H at WrestleMania 28, a truly physical battle. The last time we saw him in action was when the Brothers of Destruction re-united at WWE RAW's historic 1000th episode.
However, the Undertaker is not one to break tradition. 20-0 at WrestleMania, the Phenom is still not done yet. Apparently, WWE officials got in touch with the iconic wrestler and from what we gathered, the Undertaker is "on board for a high profile match".
The word on the street is the high profile match in question is a "Streak vs Respect" encounter between Taker and WWE Champion CM Punk.
For now, these are just rumours. But if you think the Deadman has hung his boots for good, think again!