Opinion: Why Roman Reigns will win the Universal Championship at the Greatest Royal Rumble
9.55K //
11 Apr 2018, 20:39 IST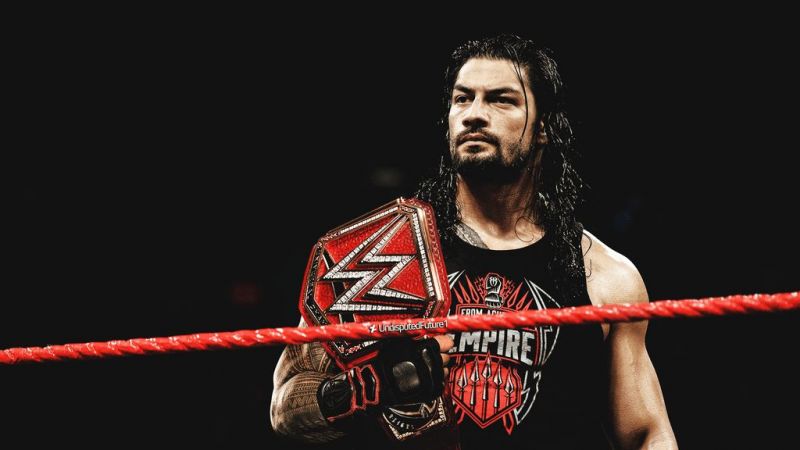 Brock Lesnar shocked the world at WrestleMania when he retained his WWE Universal Championship, with Roman Reigns increasingly emerging as the overwhelming favorite to take home the title ahead of the show.
"Brock is out of contract." "Lesnar will be going back to UFC" - not to mention, Reigns being built up as the man who was going to eventually defeat Brock Lesnar, after how the past year of booking has gone.
Lesnar and Reigns are the only two men to defeat The Undertaker at WrestleMania, and it looked like New Orleans would see the coronation of a new Champion.
But, there's a rumor things were changed on the fly after Brock Lesnar re-signed with WWE.
Well, the rematch has been set, and Roman Reigns will get a rematch at the Greatest Royal Rumble in Saudi Arabia at the end of the month.
Although, if his promo is to be believed from Raw, 'The Big Dog' is oblivious to everything that happened between his WrestleMania match and the announcement of the Cage Match in Jeddah.
And this is where Roman Reigns' coronation will be. Why?
It's simple. Brock Lesnar will be leaving WWE shortly. It's been speculated that 'The Beast Incarnate' either didn't re-sign with WWE and, his contract actually ran up to the end of the month, or that the extension is a very short, one which will see one more match and maybe one more television appearance.
Even if not, it seems like WWE believe Saudi Arabia will be much more receptive to a match between Reigns and Lesnar, than the crowd in New Orleans were, and that a huge title change may actually garner a huge pop in Jeddah, whereas the finish to WrestleMania was never going to get that reaction - so shock and awe was the way to do.
Now, one more reason why Reigns is winning...
His Backlash match is already booked. Roman Reigns reignites his rivalry with Samoa Joe just nine days after the Greatest Royal Rumble.
While it isn't confirmed that this will be the main event of the pay-per-view, there's a really good chance it will be - and it being for the Universal Championship would make a great deal of sense.
With so many title matches at the Greatest Royal Rumble, you can be sure one or two will change hands at least - and Roman Reigns winning the Universal Championship is definitely one of the more logical options.