Photo of The Undertaker training for his WrestleMania return
167.52K //
24 Feb 2015, 19:44 IST
Following Bray Wyatt's challenge it's now confirmed that The Undertaker will be returning to face him at Wrestlemania. Taker's wife Michelle McCool posted a photo of her husband training for the match, which she described as Crossfit training.
Although recent photos show the "Deadman's" age, he still seems to be packing some muslce from these images: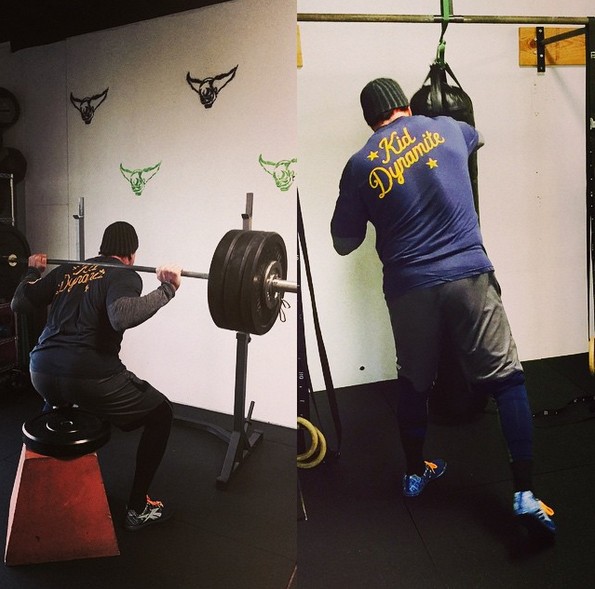 During Fastlane Bray Wyatt entered the arena in a casket with Undertaker's druids and vowed to take "the Phenom's" soul.
On last night's RAW Wyatt said he was ready to finnish him off for good!
Also, do watch this awesome fan made promo for The Undertaker vs Bray Wyatt match at WrestleMania 31: