Rey Mysterio may not return to WWE
10.29K //
19 Mar 2013, 16:16 IST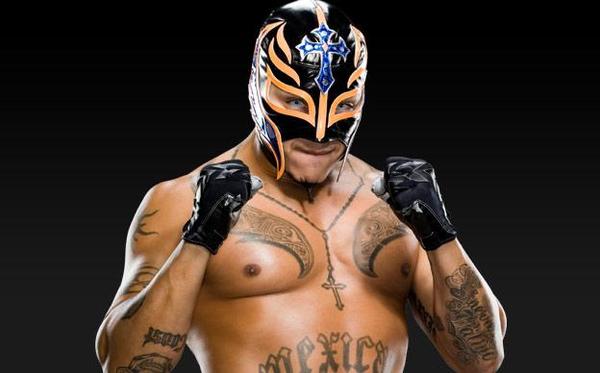 A few weeks ago, I wrote about how Rey Mysterio was once again undergoing surgery, and how it may be time for the man to call it a career. During just the last few years alone, Mysterio has suffered a plethora of injuries to various body parts (mainly his knees), and there's only so much damage that can be done to one person before their body gives out on them.
Well, it looks like WWE may be seeing things the same way I do. According to many reports circulating right now, we may have seen the last of Rey Mysterio when he returned recently. It is being reported that, although Mysterio is cleared to return to the ring around June, WWE may not be welcoming him back. Quite frankly, WWE are worried about his physical well-being and the fact that maybe this recent surgery is his body finally telling him to call it quits. Although nothing is confirmed, those in charge of contracts in WWE are already trying to figure out what they can do about releasing Mysterio from his contract without burning bridges, as well as possibly retaining some form of likeness rights.
While Mysterio is good for drawing fans (especially little kids), not to mention a cash cow for selling licensed merchandise, there's only so much one person can do before they physically can't go on anymore. For most of his career, Mysterio has wrestled a high-risk (they call it that for a reason), daredevil style that is guaranteed to put wear and tear on the body, not to mention shorten one's pro wrestling career. As I said before, there's only so much the body can take, and considering that Mysterio has had countless knee surgeries by this point, I don't think there's much more of a clear sign than this that it's maybe time to finally take off the mask and hang the boots up for good.
Unfortunately, Mysterio may not see it that way. A few years ago, it was reported that, when Mysterio's WWE contract was coming up, he used an offer from lucha libre promotion AAA to leverage a better offer from WWE. Vince agreed to the deal, but there have been issues between him and Mysterio ever since. Based on this, it's entirely possible that, should WWE not re-sign the "King of Mystery", he may return home to AAA, a company that gladly uses wrestlers that are not at 100% or worse, completely washed up.
While I am not ever happy to see someone injured so bad that they're forced to retire, I will not be sad should WWE decide to let Mysterio go. I have not enjoyed his work in about 11 years (give or take a feud here and there), and he's gotten extremely stale, not to mention predictable in his matches.