The Beast Incarnate Brock Lesnar returned to WWE on RAW this week. He attacked Bobby Lashley during his US Championship match against Austin Theory. It is clear that Lashley and Lesnar will be having a third match soon, and there is a chance that it will happen at WrestleMania. However, the company had plans for Brock Lesnar to main event WrestleMania in a match against Stone Cold.
Brock Lesnar was in the main event of last year's WrestleMania when he faced Roman Reigns in a title unification match. WWE wanted him to have a match against Stone Cold Steve Austin while Reigns faced The Rock. However, none of the matches have been confirmed as of now.
Dave Meltzer of the Wrestling Observer Newsletter stated that WWE is building towards a match between Brock Lesnar and Bobby Lashley. However, it is unclear when it will take place as it is not a lock for WrestleMania. He also stated that the match planned for Lesnar and Austin is unlikely to happen.
''The story is that match was pitched to Austin as recently as a few weeks ago. We've been told that the main idea dating back for Austin this year was a match with Lesnar, with the original hope and idea being Austin vs. Lesnar and Reigns vs. The Rock as the main events for the two nights.''
---
Who could Brock Lesnar finally face at WrestleMania 39?
The report stated that while the plan for Lesnar to face Austin is unlikely to happen. The name in contention to face Lesnar at the Show of Shows is Bobby Lashley. Dave Meltzer said that WWE did not have any plans for GUNTHER to face Lesnar, as rumored by some reports.
''When the Lesnar vs. Gunther rumors started, we were told that was definitely not the plan at that time, but weren't told what the plan was, plus it was something that almost nobody knew and was a well-guarded secret.''
The All-Mighty has faced Lesnar twice. Both men hold one victory over the other so a third rubber match could be something that could be built well and give fans a blockbuster match in Hollywood.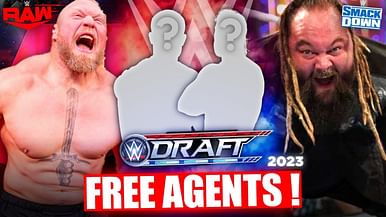 Brock Lesnar and 10 WWE stasr who are FREE AGENTS
Poll : Who should Brock Lesnar face at WrestleMania?
225 votes