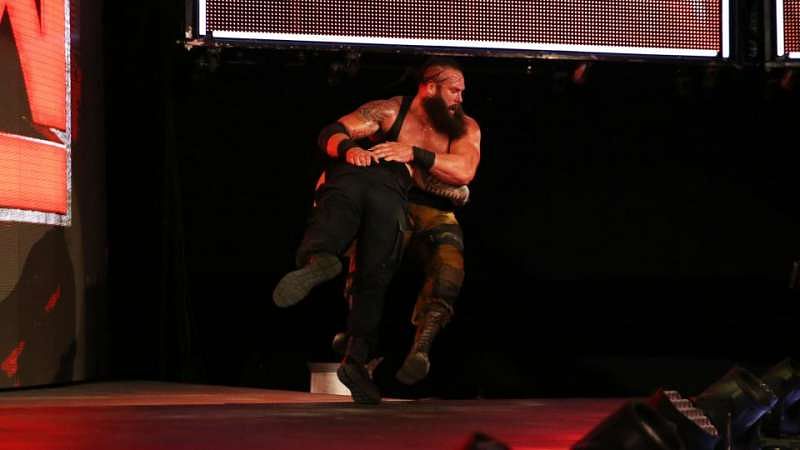 What's the story?
Braun Stowman will beat Roman Reigns this Sunday and Roman will not go one on one vs Brock Lesnar, contrary to false reports on the internet.
In case you didn't know...
Dave Meltzer published a story stating that the WrestleMania 34 main event, Roman Reigns vs Brock Lesnar, was being moved forward 8 months and taking place at SummerSlam.
The heart of the matter
According to my sources, I can confirm that Meltzer's report is completely incorrect. The report has never been correct at any point, with the option to switch Reigns vs. Lesnar from WrestleMania 34, "never even discussed."
Our source has stated, "nobody would even pitch changing that. We've known about that since last March. It's the one thing the old man (Vince McMahon) has set in stone and not one person would even waste any time pitching, just to be shot down in a creative meeting. It is what it is."
What's next?
Brock Lesnar will defeat Samoa Joe this Sunday at Great Balls of Fire and retain his Universal Championship. Braun Strowman will also win on Sunday when he defeats Roman Reigns in an Ambulance match.
Author's take
Previously credible sources aren't as reliable as they used to be and taking shots at other journalists is certainly not the case here. I proudly stand by our SK WWE Exclusive here on Sportskeeda, where we maintain our own credibility by being regularly first with the news and being over 90% accurate.
The most interesting aspect of this story is that the source indicates that moving Reigns vs Lesnar to SummerSlam was never even a discussion, not even once. It's highly possible that certain sources could be receiving tainted info or are simply making things up. We will let the readers decide.
Be sure to listen to my podcast and YouTube channel, The Dirty Sheets, and check out my other articles right here on Sportskeeda.
---
Find out which legend regrets never facing Hulk Hogan here