The 3-best looking and 3 worst-looking belts in WWE history
30.99K //
02 Oct 2018, 18:30 IST
For every superstar who walks into the WWE, their goal is to be champion. Stone Cold Steve Austin famously once said that if you're not in wrestling to be a champion, then you're in the wrong industry.
In WWE today, there are a lot of titles, with the Universal Championship, Cruiserweight Championship and SmackDown Live Women's and Tag Team Championships debuting in 2016.
The NXT North American Championship was only revealed earlier this year, with more titles for the developmental brand in bound, as part of the upcoming NXT UK brand.
Sadly, not all titles are created equal, with some titles being far better looking than the others.
Here are 3 of the best looking titles in WWE history, and 3 of the worst looking.
(Because we are staying in WWE, we will not be including TNA's Jeff Hardy World Championship, which would've been number one.)
#3 Worst: The WWE Tag Team Championships (2010-2016)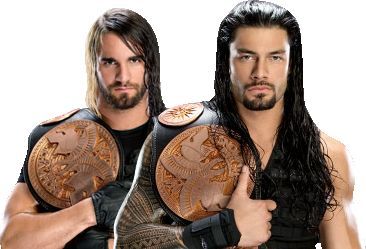 In 2009, the WWE United RAW's World Tag Titles with SmackDown's WWE Tag Titles, to form one Unified Tag Team Championship.
A year later, as the division between the brands was lessened, the company debuted the new title belts, replacing the previous belts.
The reaction from fans was far from positive. With fans not enjoying the copper belt design, comparing it to pennies.
The Gladiator motif was also not taken too kindly, though the belt designs remain on both the current RAW and SmackDown Live Tag championships.
However, the company has changed the colour, opting for a much more accepted silver over bronze.