The Miz on advice received from The Rock, his WrestleMania match and more
4.45K //
06 Mar 2013, 22:51 IST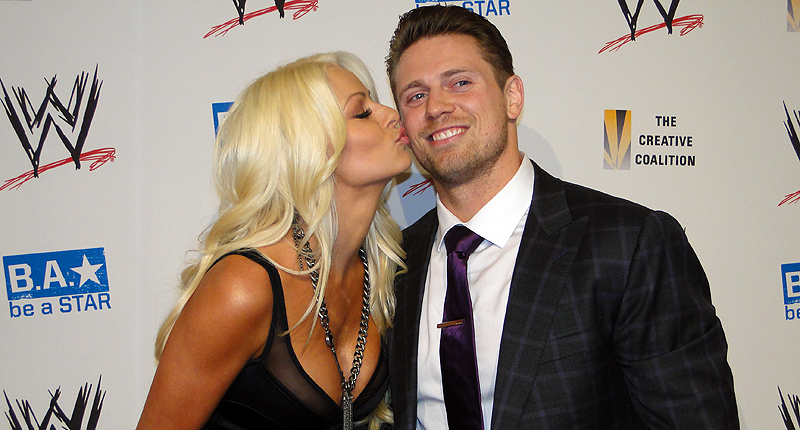 The Miz was recently interviewed while promoting his latest movie Marine 3: Homefront . Here is what he had to say:
Whether he got any acting tips from The Rock : "I did, actually. I texted The Rock, because let's face it, The Rock is the biggest action hero right now in movies, so I was like, listen, Rock, what's your best advice, and he told me to just be natural. He said that too many times guys try and be this big guy, but it ends up looking robotic. He told me to act natural, have fun, and enjoy the scenes, enjoy yourself. It sounds so simple, but when you get in there and there are all these cameras and you have different takes and different feelings, being natural is great advice, and it actually helped out a lot."
Whether Rock gets a bad rap for switching over from movies and WWE whenever he wants : "Listen, any time The Rock wants to come back to WWE, I welcome him back with open arms. The Rock is the reason I wanted to become a WWE superstar, and not only that, but he brings his movie crowd to the WWE, and if the ratings are going up and you're watching Raw, guess what, people are seeing The Miz, and more people are going to stay and watch The Miz. So if The Rock wants to come back, I open my arms to it because he always brings a whole new set of WWE fans."
Whether he is confident of meeting  Antonio Cesaro at WrestleMania: "That's what I'm hoping for, but with WWE, you never know what's going to happen. It's live, it's in your face. You never know what is going to happen. We love shock value."
The Miz also discussed getting swung repeatedly into the outside rail by Cesaro, having the figure-four passed down to him by Ric Flair, attracting more haters than other wrestlers, injuries, the craziest stunt he performed in the movie, and much more.