The Truth behind Triple H's new hairstyle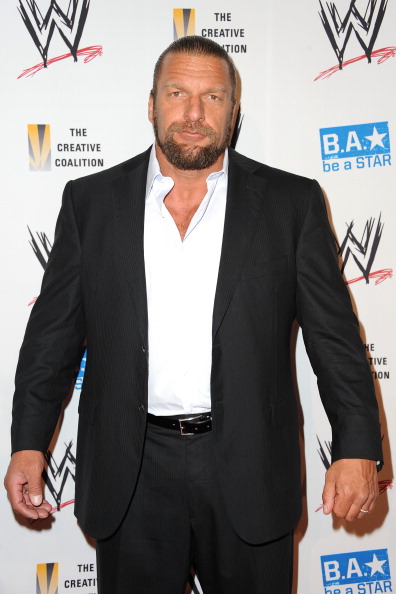 Promoting WrestleMania 29  in East Rutherford, New Jersey, Triple H,  appeared on WHEB-FM's "The Morning Buzz". During the interview, he revealed why he had cut off his ponytail back in September. Here's what Triple H had to say:
"To be honest, the hair actually didn't have that much to do with the corporate position as much as it did with… For years when I was wrestling and I wore my hair down all the time—I'd go through airports whenever I let my hair down, it didn't matter—and just in that [corporate] environment I was wearing my hair up all the time. It just got to be such a pain that for the last year and a half I've been dying to cut it off. It just started to become the bane of my existence, my hair every day, and I never wore it down; I just couldn't wait for the time when I could finally get rid of it," Triple H explained.
"And it's the weirdest thing. To me, it wasn't that big of a deal and I didn't really put that much thought into it, but then I literally did it in the morning, drove to the office, there was a couple of people outside, I took a few pictures as I was walking in, and I went inside. I got upstairs, it wasn't even ten minutes later, and someone came up, "Dude, you're all over TMZ that you cut your hair."