United States title match set for TLC...and it makes sense this time
1.35K //
09 Dec 2012, 13:25 IST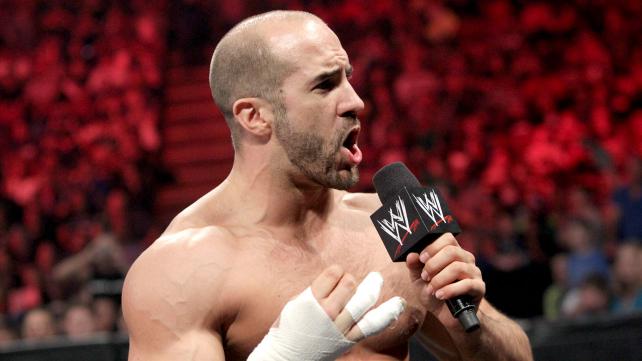 Last month, I wrote an article about the title match between R-Truth and WWE United States Champion Antonio Cesaro that took place at the Survivor Series, and how it really made no sense. Truth was simply announced as the new #1 contender for the title, despite not winning a tournament, a battle royal, or even just a qualifying one-on-one match. Regardless, Cesaro won the match at the pay-per-view, and retained his title in the process.
At TLC, the two will have another match for the championship, and this time, it actually makes sense.
It was announced last night on Friday Night Smackdown! that Cesaro would once again be defending his title at TLC, and would once again defend it against the former champion in R-Truth. However, there is actually a story this time. Over the last few weeks, Truth has defeated Cesaro on two separate occasions in one-on-one, non-title matches, thus actually solidifying his claim at a shot at the championship. And, WWE has now added a national pride aspect to the match as well. Last night, Cesaro made some disparaging remarks regarding the United States of America, and how it is a country that is inferior to other countries around the world. As you could expect, Truth did not take kindly to these remarks, and after a passionate speech about national pride, he hit the ring and attacked Cesaro briefly before Cesaro was able to escape back up the ramp.
The two will face off at TLC, and the title will be on the line. It is also likely be the blow-off to this brief feud, as Cesaro should be moving onto other things at this point. Although Cesaro has had a rough time getting over with the fans, much like some of the other new stars in WWE, he is currently a pet project for WWE Creative, and they are very high on pushing him as a major star. He is expected to keep the United States Championship for a while longer, and when he does eventually lose the title, rumor has it that he will be moved into the main event scene as a top heel.
Truth, on the other hand, seems to be somewhat directionless. Although Vince McMahon is a big fan of the Lil' Jimmy character, there seems to be no real intent on pushing Truth as a major singles player. Plus, his current gimmick does not exactly scream "main event". At TLC, he will likely lose to Cesaro in a match that will probably go no more than 10 minutes, and I expect him to be moved back into the ever-growing tag team scene at some point.