Vince McMahon – Ruthless businessman or a leech?
3.58K //
13 Mar 2013, 11:29 IST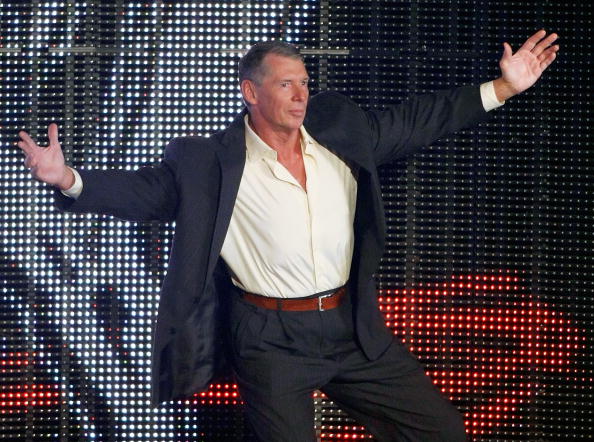 When territorial wrestling was at its peak, professional wrestling in North America had seen the rise of the Flairs and Hogans in NWA and AWA. The other promotions, like Jim Crockett Promotions (which eventually led to the formation of World Championship Wrestling), was also at their peak, with JCP beginning the trend of an annual extravaganza with its Starrcade event. But there was one promoter who had other ideas, who was seeing a bigger picture. His aim was not to be one among the territories; he didn't care about being the biggest promotion in North America. His goal was simple; he had to become the biggest 'Sports Entertainment' promotion in the world. This 'promoter' was none other than Vince McMahon Jr.
Vince found a loophole when professional wrestling was banned from coming into certain states. He openly claimed that his company wasn't a 'wrestling' company, but a Sports Entertainment organization which glorified and gimmickified the wrestling aspect, but in reality was into entertainment business. This was the beginning of the end of several territorial organizations, along with the long maintained 'kayfabe' in the business. Everyone cursed Vince on their way out, and some said he'd fall into the hole he himself had dug. Everyone claimed Vince would run out of business. After all, when you have Hollywood, why would you buy into a product which had just crushed all the reality aspect? For decades, when people thought professional wrestling was real, along comes a guy and claims it to be a fallacy. How would the professional wrestling business survive?
After 3 decades of those theories, WWE is now the biggest entertainment organization in the world. Not only did Vince's dream of globalizing his company come true, but he made it the number 1 'Entertainment' company in the world. This proves that Vince McMahon is a true businessman, and a ruthless one at that. While he ran other companies out of business, he had a big smile on his face. Vince had somehow, some way, found a way to collaborate with some of the biggest welfare organizations, like Be A Star and Make A Wish foundations, when his entire business circles around bad guys picking on the smaller guys. This proves one thing – Vince McMahon is a genius. He has done what no other promoter/booker had ever dreamt of. Although, this opens a debate – Is Vince a ruthless businessman? Or is he just a leech, a parasite that dwells on others?
15 years ago, there was an incident which had turned the pro wrestling business on its head. When the WWF and WCW were battling it out for the ratings' supremacy during the Monday Night Wars, WCW had approached WWF's top guy, Bret Hart. Although Bret didn't want to leave, he had signed a contract with WCW. Bret's last match in the WWF would be against his long time rival, Shawn Michaels. Shawn was the least liked guy in the locker room, and Bret didn't want to drop the title to Shawn in his home town. When push came to shove, Vince promised Bret he'd figure a way out. On the fateful night at Survivor Series '97, the mother of all screwjobs took place. Vince booted out Bret in the most inglorious of ways. The guy who had shed tears and bled for the WWF was thrown out by Vince and his cronies. Although people backstage were livid at Vince, they couldn't do anything. The next night, there was an angle where Bret was played by a midget, only to be made fun of by Shawn Michaels. This is a testament that Vince would do anything for ratings.
Fast forward to '05. Eddie Guerrero was in the prime of his career. He had won the WWE title the previous year, and was one of the top guys of the company, not to mention one of the greatest wrestlers/entertainers in the business. As fate would have it, Eddie unfortunately passed away in November of '05. Any other promoter would have let it go; Eddie was loved by all the fans and was adulated and respected. But Vince found an opportunity to make money out of it. Not only were Eddie's shirts on sale (which sold out like hot cakes and gave Vince huge profits), but he churned out a storyline where Eddie's friend, Rey, would dedicate his Rumble to Eddie, win it and headline WrestleMania to win the World Heavyweight title. While this might not seem that bad, the way it was carried out angered many fans. On one occasion, Randy Orton, who was a part of the match at WrestleMania, stated that Eddie was burning in hell. Once again, Vince didn't let a dying man take solace. He churned out money even after his passing.
When you're in the business to make money, you seldom think about right and wrong. Vince is often termed as 'The Devil' by other promoters and ex–bookers. One of the examples for that came not so long ago on RAW. Last year, when C M Punk turned heel (that is the word for a 'bad guy' in the business), he feuded with Jerry 'The King' Lawler. Afterwards, on a live episode of RAW, King suffered a heart attack while on–air, and while he was lucky enough to survive, he was hospitalized with well-wishers pouring their support for him to get better. As it turned out, during the following episodes, Paul Heyman and CM Punk had made fun of Lawler's heart attack, mocking the way Lawler had struggled during his episode of the attack. Not only did Vince lower himself by mocking his own talent, he made fun of a situation which could have easily turned fatal!
The last such instance happened a couple of days ago during Monday Night RAW. William Moody, better known to the fans as Paul Bearer, unfortunately passed away last week following a string of illnesses. Moody had contributed a lot to the business, being a manager of several 'superstars' for over 3 decades, the most notable ones being The Undertaker and his storyline half brother, Kane. Moody was on WWE TV for a good part of a decade, making several appearances afterwards. During the last RAW, as The Undertaker was paying his respect to his storyline uncle (and his real life friend), CM Punk came out to disrespect Moody's memories, while angering Undertaker as a lead up to their scheduled match at WrestleMania this year. Not only does it disrespect the memories being paid to one of wrestling's favourite sons, it raises a question as towhether Vince goes too far with his antics.
While history clearly states that Vince would do anything to get a reaction, and hence money out of any superstar, either living or dead, there is a line which shouldn't be crossed. Vince is a ruthless businessman, and everyone in the business would agree, but more than that, he's a leech that sucks and preys on people in the business. Even after the death of a superstar, Vince finds a way to make money out of him, which is sickening. It would be interesting to see what his son–in–law, and the heir to his empire, would do after Vince passes away. One would imagine Vince would be more than happy to make profits out of his own death; and if history is any indication, that is exactly what will happen.